Hi Striped Barn friends!! Its getting colder outside so its time to warm up inside! With the holidays here why not warm up and cheer up at the same time…by adding just a few things you can get the coziness factor and holiday cheer at the same time!
I love everything about this kitchen and its the perfect transition into the holidays! Just add greenery, a tablescape, faux fur throws or festive blankets, a pop of greenery and a few fairy lights….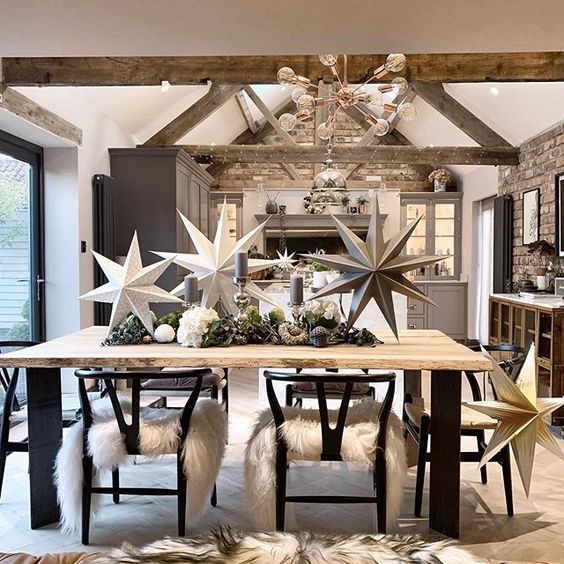 You can even transition from Christmas to New Years by adding fun decor like these stars!
Here's a close up of the fairy lights wrapped around the wood beam for that touch of holiday magic!
A few simple touches can bring the perfect warmth and holiday cheer!
Happy Decorating!
Carrie
XOXO