Open kitchens speak to you…they are simple, cozy and relaxed. Like the feature kitchen shown from dlmag/Bharat Bhushan. Open shelving is so much fun, it gives your kitchen personality and character! You can not only display your fav dishes, they're inexpensive (especially compared to cabinets)…and you can style them for every season, occasion and holiday!
You may not be ready to rip out all your cabinets and put-up shelves, but you may want to do a few! You could even do half and half. As a lover of all things neutral, most of my dishes are white and my glassware clear and I love them on open wood shelves. We all have a few things we'd rather not display but why not display what we love and keep the rest hidden away?
TIP: Shelflessness – my word for not hiding everything in closed cabinets and sharing what you have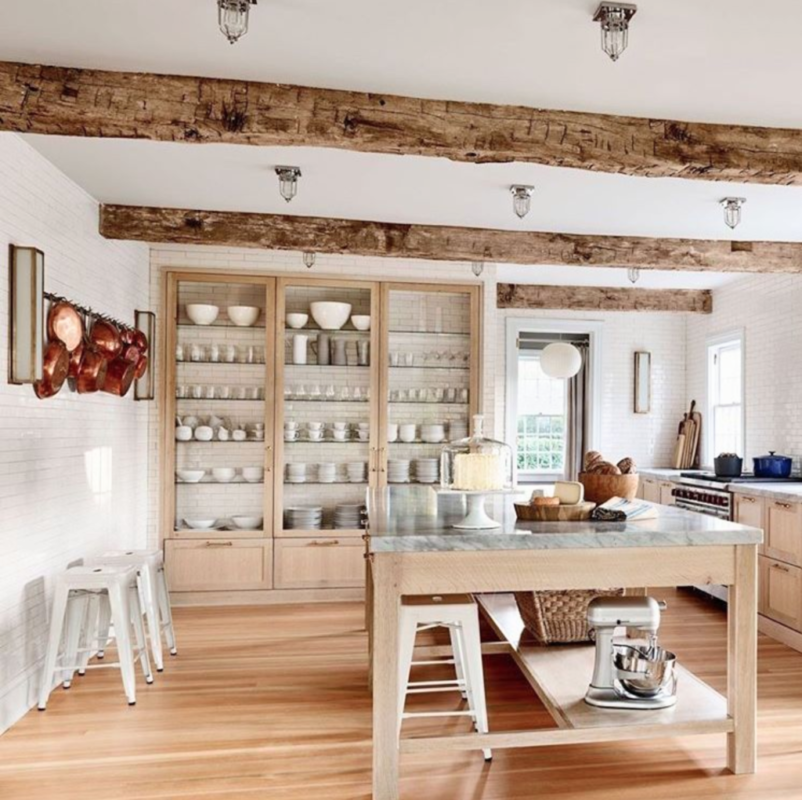 If you're not sure about going fully open, you can always go with glass fronts. This is one of my fav kitchens, it reminds me of a Nancy Meyer kitchen from all of my fav movies! And those hand hewn wood beams are gorgeous!!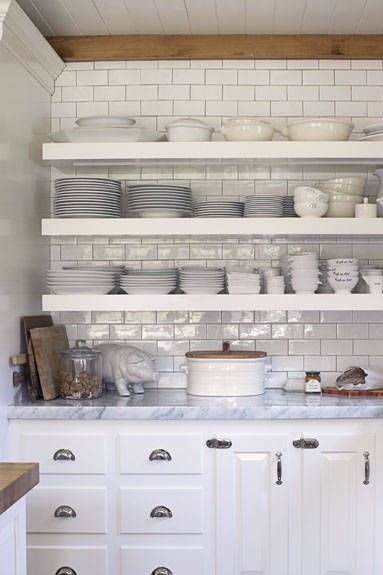 If you go all open you make a statement…it's a big step but once you do it you'll love it…its fresh, trendy and I bet all your friends will be envious! And don't forget…you still have all those lower cupboards and drawers!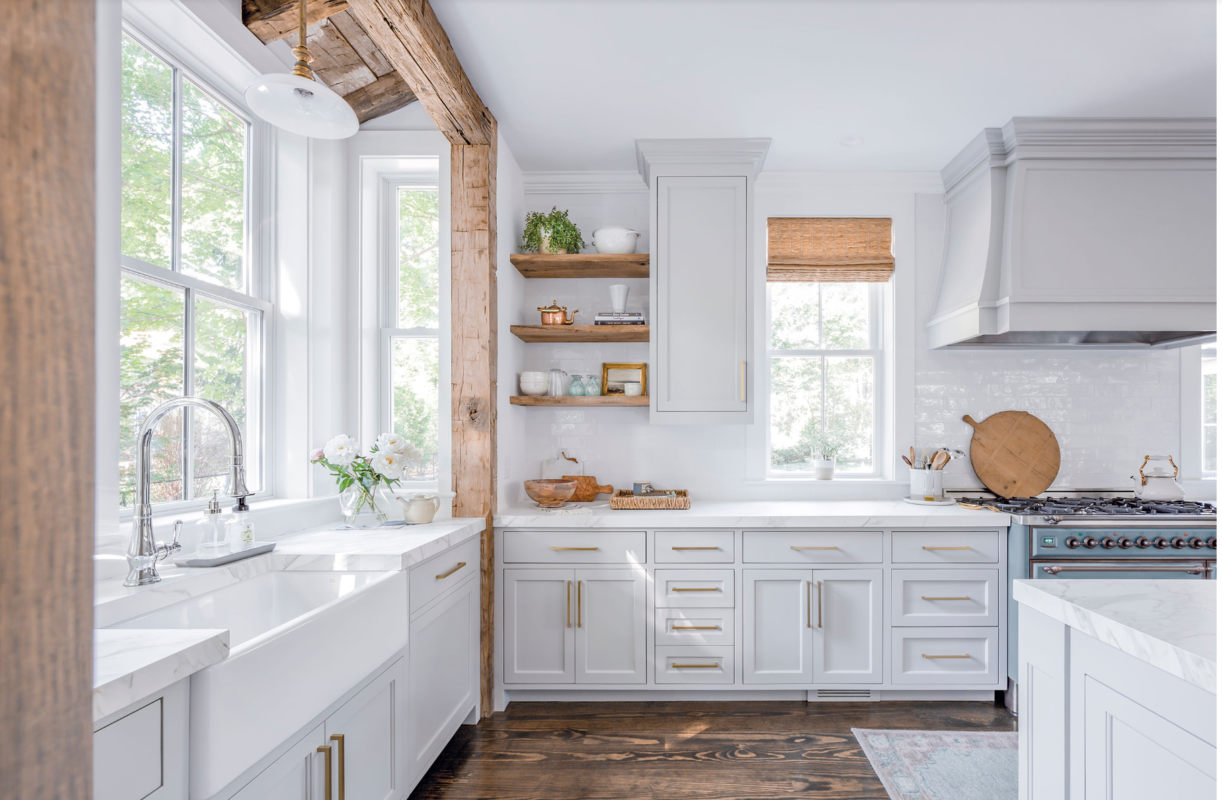 Undecided? A few shelves with traditional cabinets is always a great option and you get the best of both!
TIP: Open it up! Open floorplans, open kitchens, open shelves
As I always say, less is more so open up your kitchen, you'll love it! (You can go buy those new dishes with all the money you save on cabinets)
Carrie
XOXO