Super easy DIY project! I am Rae Dunn inspired so I decided to give it a try so I could do barn farm and ranch!
I grabbed a coffee mug from target and a oil based sharpie and went for it! First I washed the mug and wiped it with alcohol…Then I found a font I liked, copied it, blew it up and traced it on my mug with carbon paper. It took me a few tries to get it straight.. but who cares its foolproof!… If you make a mistake just wipe it off with alcohol and start over. I did tape the letters to the carbon paper and then to the mug so it didn't move around.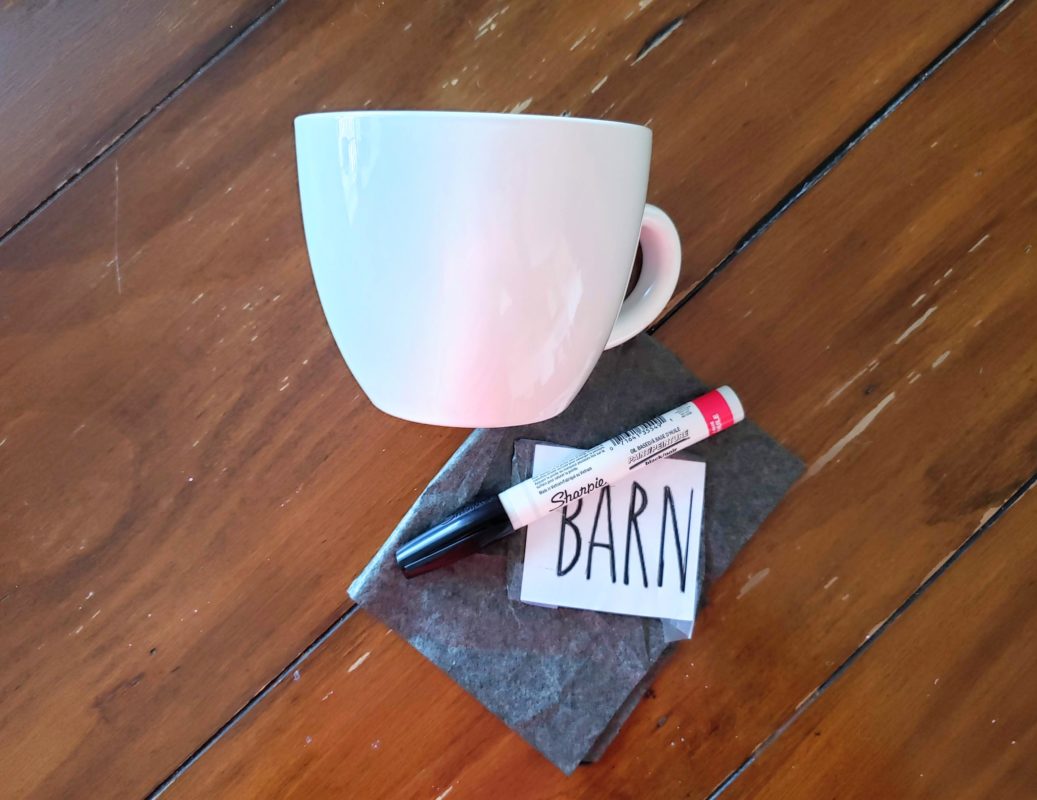 TIP: I used a ruler for the straight strokes so it didn't look like a spooky font:)
I put it in the oven on a cookie sheet and then turned the oven on…you don't want to put it in a hot oven! Bake it at 350 degrees for 30 min. Turn the oven off and leave it in there about 30 more minutes while the oven cools back down. Done! I've washed it a lot and its held up great in soap and water! Think of all the things you could make!
Have fun!!
Carrie
XOXO