Hey y'all its August and for me that means summer is coming to an end…yippee! So, this is my last summer design as I happily dive into Fall! I have already been in Fall mode for a little while, but I can now officially say it without sounding like a crazy person…. I'm lucky I am in the design world; I get to stay one step ahead of the next holiday season!
Today is 85 degrees so you may not be thinking about a jacket right now. But I just had to share this cute one I just finished. Its embellished with scraps of fabrics, lace and hand sewn pearls. I wanted a soft, romantic design and I just love how it turned out! I am working on more along with some fall and wedding designs!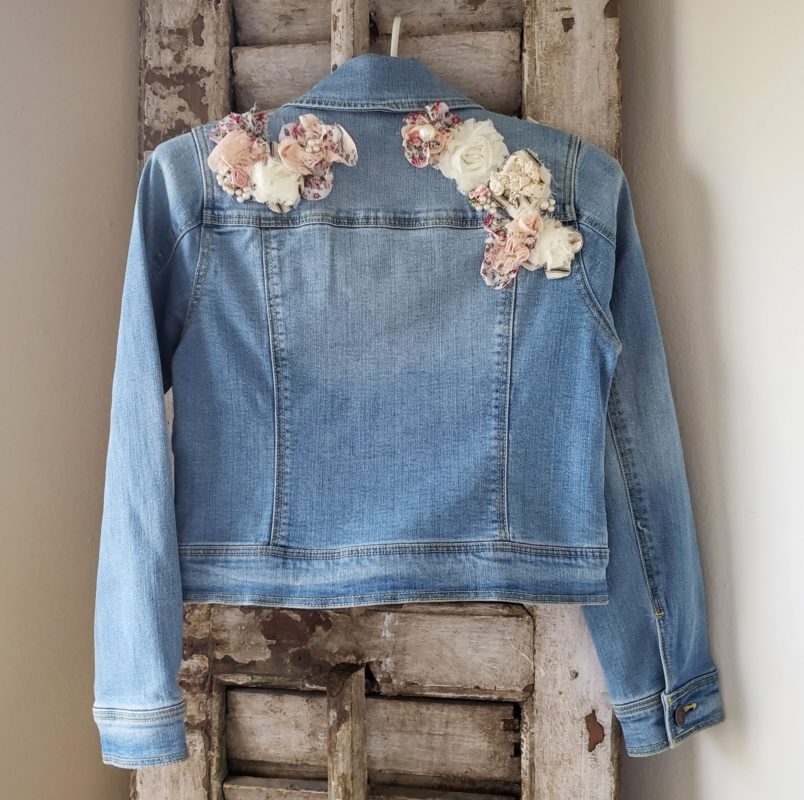 Mixing textures created the wow factor while soft patterns and colors captured the cuteness factor. Pearls always add the romantic factor. This is a perfect example of what I talked about in my previous blog "A New Twist on Old Farmhouse Decor" about having something unique that no one else has! Even though this is my last summer design, these jackets would be adorable for a wedding party. I can also do custom flowers and embellishments and send them to you to sew on your own jacket.
Keep an eye out for new fall and holiday designs to hit The Striped Barn soon. In the meantime, here's a little Pinterest inspiration to get you in the fall mood! If you aren't ready to let go of summer and want to gradually change over to fall, remember fall doesn't have to be orange…try some other deep fall colors to get you going!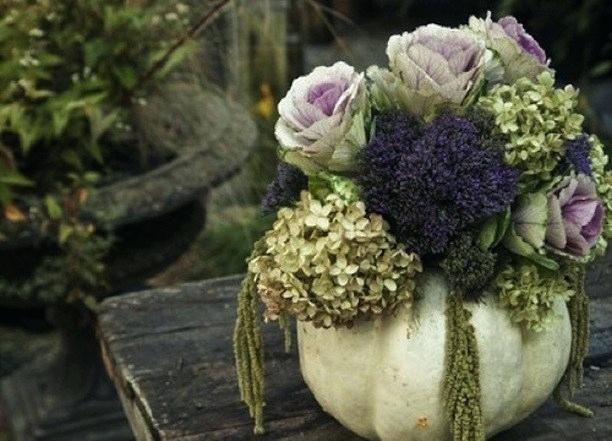 Check back for lots of fall floral ideas coming soon! Whats your favorite type of floral centerpiece?
Happy Decorating!
Carrie
XOXO