Fall Sneak Peek!
Custom, custom, custom…..Distressed farmhouse signs have gone up a level since last year! Now were seeing metal, framed wood, new fonts, color and new sayings!

Since I tire easily and yes, get bored with things….I am always thinking of the next thing that is different and exciting. I am still playing with my paper technique which allows me to customize sign backgrounds with different colors and patterns so I am crazy with new Fall and holiday ideas!

The striped barn also loves a touch of bling, and we love to mix it with anything distressed! You can view our custom rhinestone products on our website. Wait until you see our new distressed sign design with Swarovski crystals! That's more of a winter design but its finished and I'm going to roll it out soon! Our crosses, frames and wreaths will be popular again this year and so will events with natural greenery and a touch of bling!
I am so excited that black and white buffalo plaid is still huge this year for the holidays since I did everything in it last year! I'll just bring it out again and incorporate something new with it to mix it up! The buffalo check Mr & Mrs signs have been such a hit this summer! I can't wait to see them at all the winter weddings, they will be so cute!!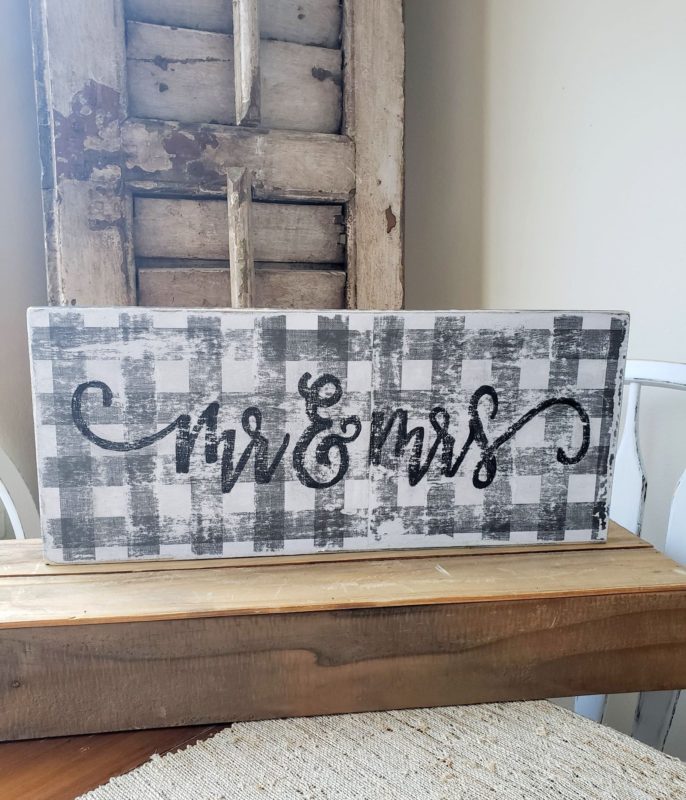 I get it if your not ready for Christmas in July, but you might think about Fall…back to school is next month and you know what happens after that…the holidays are right around the corner!

In my world July means we all get started on Fall, winter and holiday designs, products, and especially events! Its always my busiest and favorite time of the year!! But if you still need to ease into it then how about this cute boho farm animal distressed piece in some muted colors? Think of it as a summer into Fall transition piece.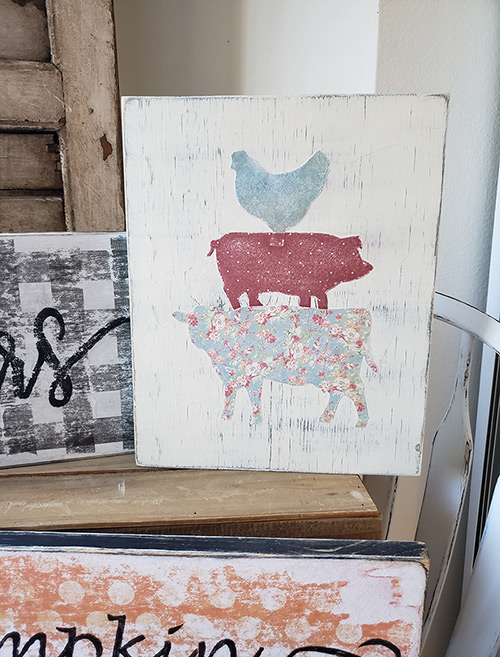 Do you have any ideas or requests for this upcoming season? Let me know and lets get started!!

Carrie
XOXO