Kitchen islands are the personality of your kitchen like this one from @our1917Farmhouse. There are a million kitchen islands out there to be found… each one more unique than the last.
I always say "Good design gives them something to talk about"!

You can have a big rectangle built in the middle of your kitchen, throw some granite on it and have it match the rest of your kitchen, or you can hand pick something with character. If your reading my blog I'm guessing you are more of an option 2 type of person…
TIP: Have more fun with your design and decorating and don't be so serious about every piece you choose. Your not designing a museum, your designing your personality, character and lifestyle.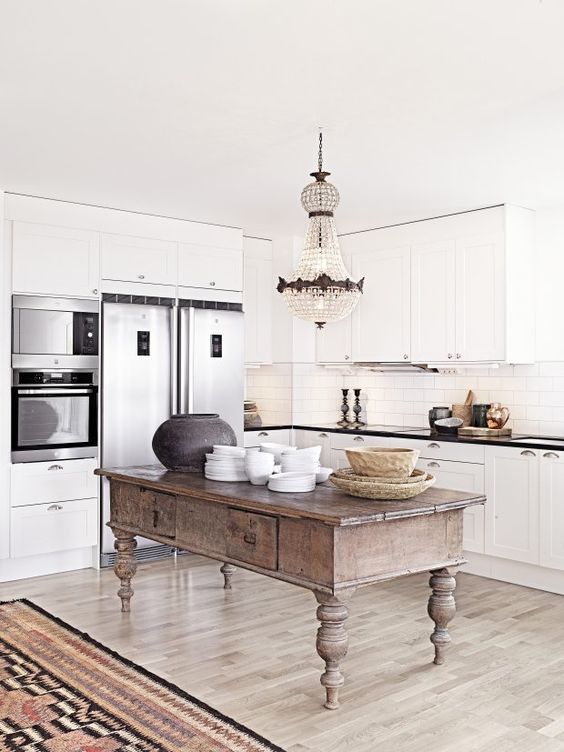 You can use anything you can think of as long as it fits in your space and holds enough weight …and think of how much fun you'll have looking for it…that's the best part! Flea markets, garage sales, antique stores, estate sales, even your own garage or backyard!
TIP: Match the scale of your space, don't go too big or too small.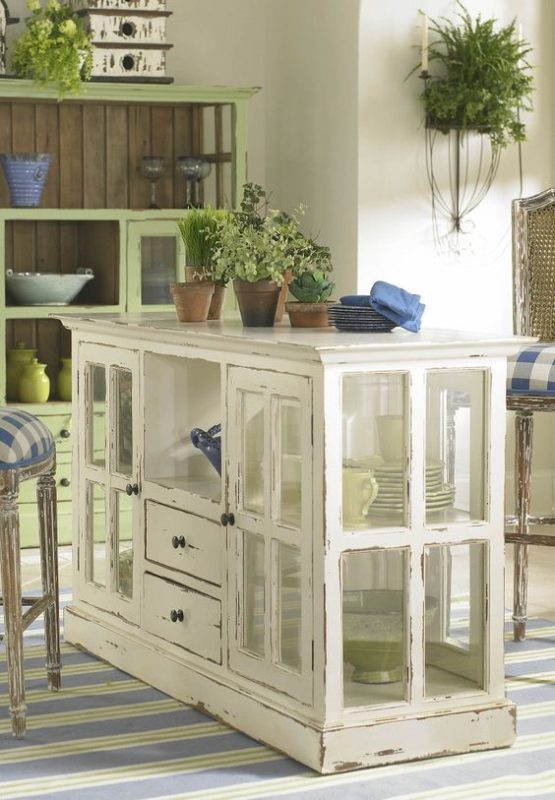 This is a great piece, it has distressed character and display style storage. If this didn't fit in my kitchen I'd find a place for it!
TIP: You don't need a whole hutch, even a top or bottom piece could work.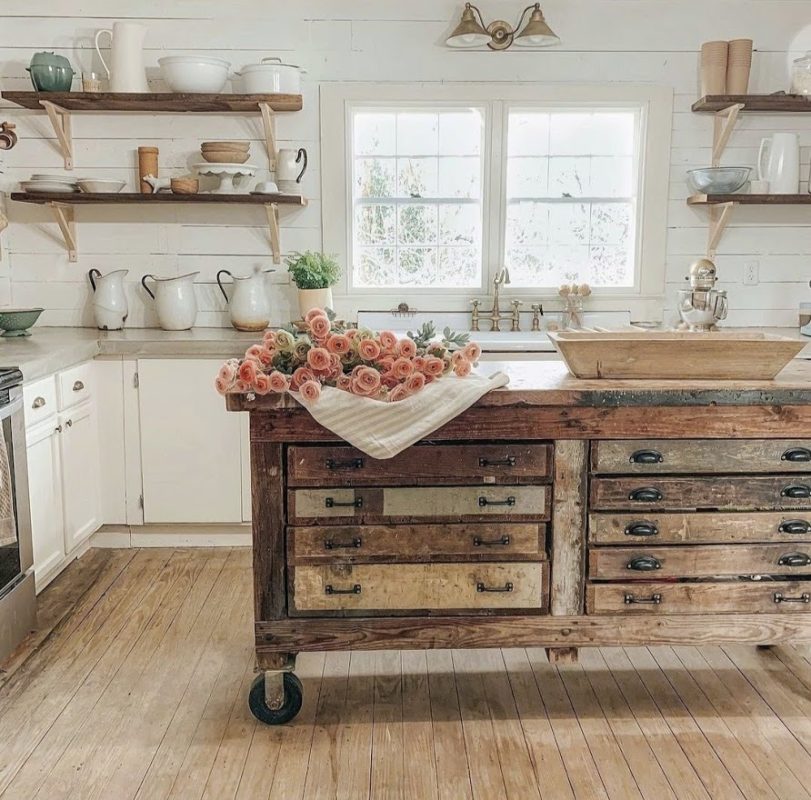 This is my fav, I actually just want to put this whole kitchen in my house lol
TIP: Having rollers on your island is a great idea so you can move it when you need to.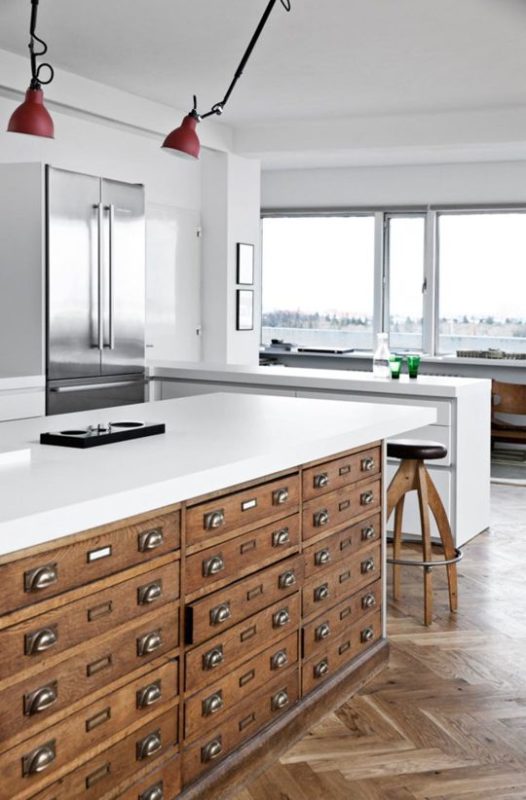 This antique apothecary cabinet is a kitchen dream! Think of all the things you can store!
TIP: Adding this vintage piece to a modern space adds a wow factor!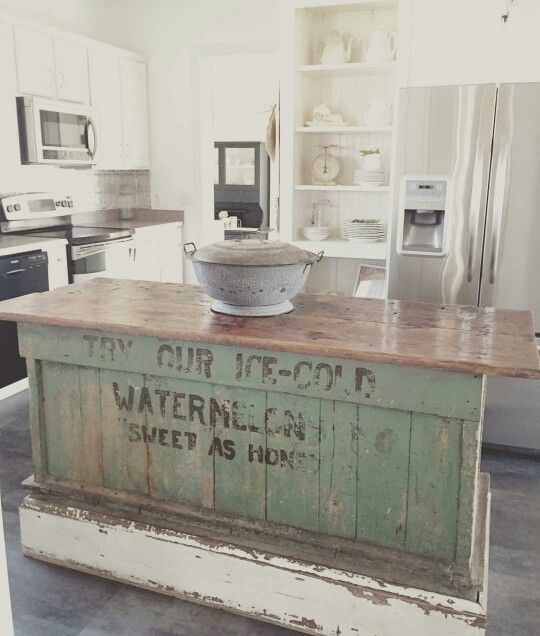 The more unique the piece the more special it becomes so don't be afraid to think outside the box when choosing your piece…you will know it when you see it.
TIP: You could add stenciling, paint or distress any piece making it even more custom.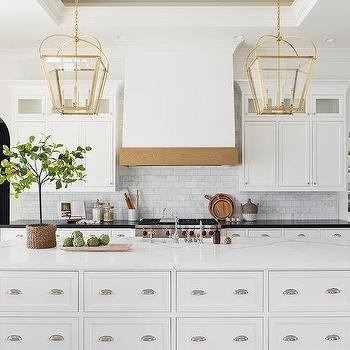 If you choose the right piece, even in a monochrome space it will still stand out and make a statement. Even though this isn't a true apothecary cabinet you can use hardware to duplicate the style.
Tip: A piece that matches can stand out if it has an unusual feature or style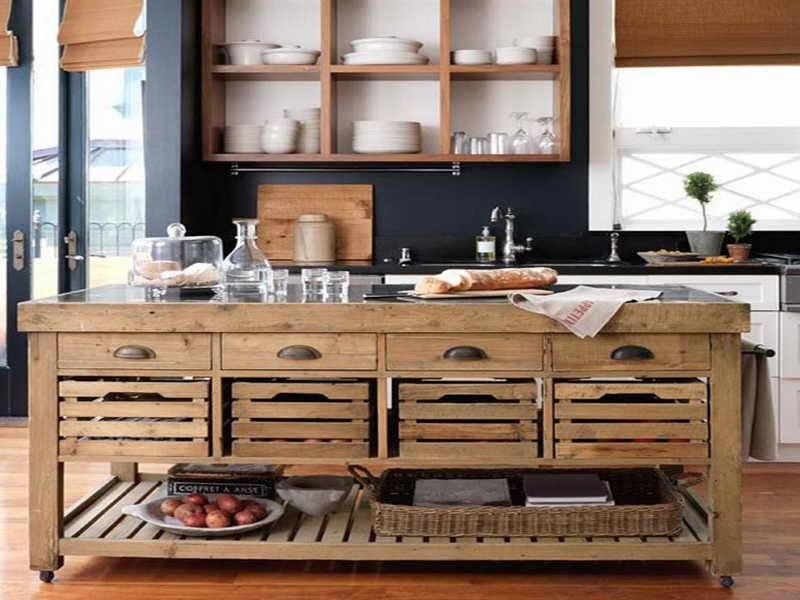 A versatile style for any kitchen! So much space and storage for large items you want to display.
Tip: you can add stone to the top of your piece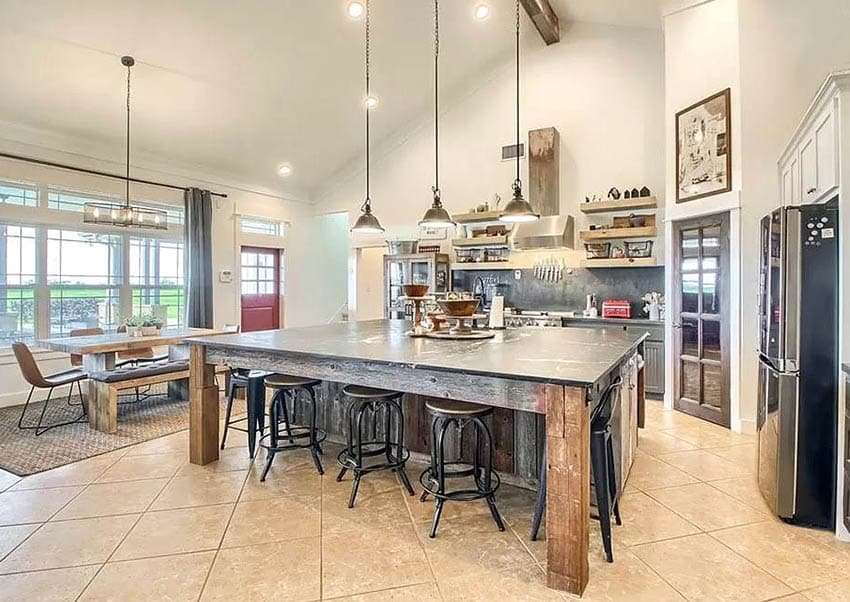 Sometimes you just can't find a ready made piece to work in your space. Like this oversized kitchen that needs a special oversized island.
TIP: You can make a built look unique using different materials and textures like this piece with quartz top and multicolor woods.
Kitchen islands are one of those pieces that are made to shine. Pick a unique one and give them something to talk about…
Email me with any questions or for ideas….Happy Shopping!
Carrie
XOXO