I love greenery all year round! Its kind of like the little black dress…always classic, can be dressed up or dressed down, never goes out of style, can be elegant, rustic, and handle any theme or occasion you throw at it! You can use it for entertaining, events, weddings, and everything in between!
But… there is something extra special about decorating with greenery during the holidays! So, I have gathered some holiday inspiration to get you started with 15 quick and easy ways to spruce up your home….pun intended! I always opt for the real thing so I get that authentic fresh, crisp, pine scent, especially during the holiday season. With fresh that also means you don't have to store it…I mean who wants another Christmas box to get out! I love the smell of pine year-round it because it makes me feel like I'm in the mountains even when I can't be! But its OK if you don't have the real thing available…faux greenery is the next best thing, you may not get the scent… but you still get the feeling!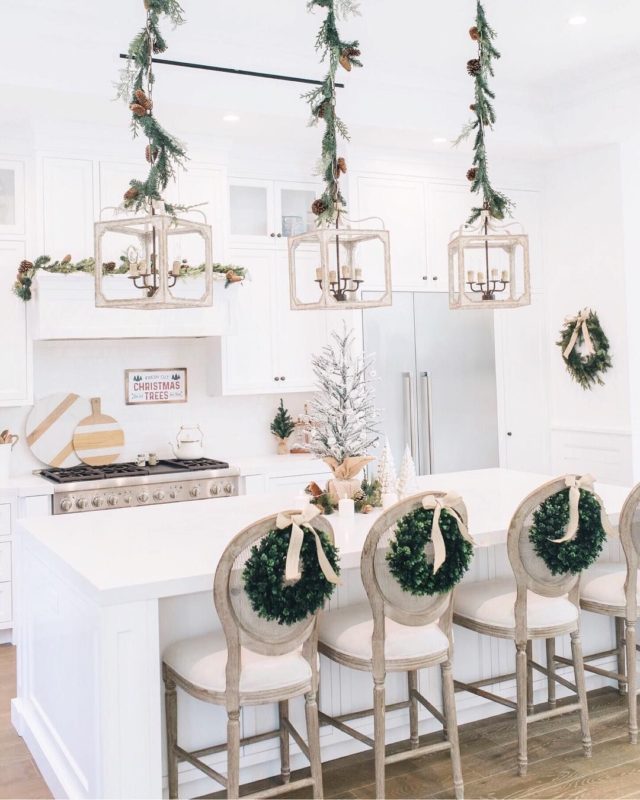 Greenery goes anywhere during the holidays…pull your look together by displaying it in multiple places!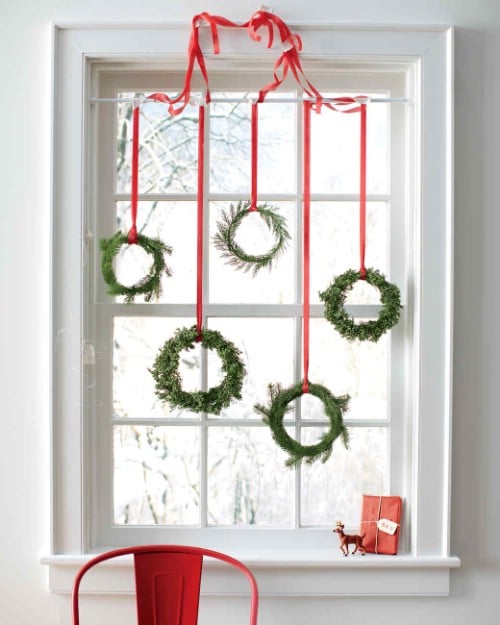 You can hang one wreath or multiple wreaths in a window or on a wall. I love this display of 5 different mini designs!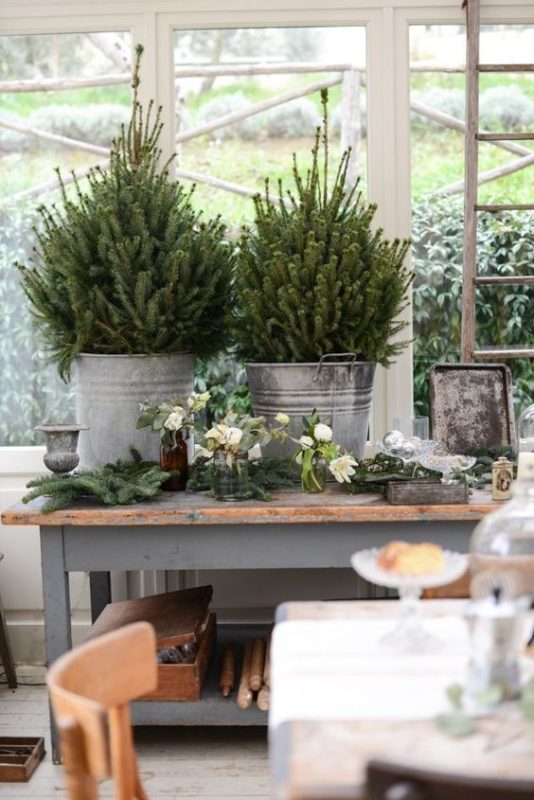 Greenery is meant to be simple and organic. It doesn't get any easier than a pot an a plant! Plant your own or pick one up already potted! You may even be able to use it next year!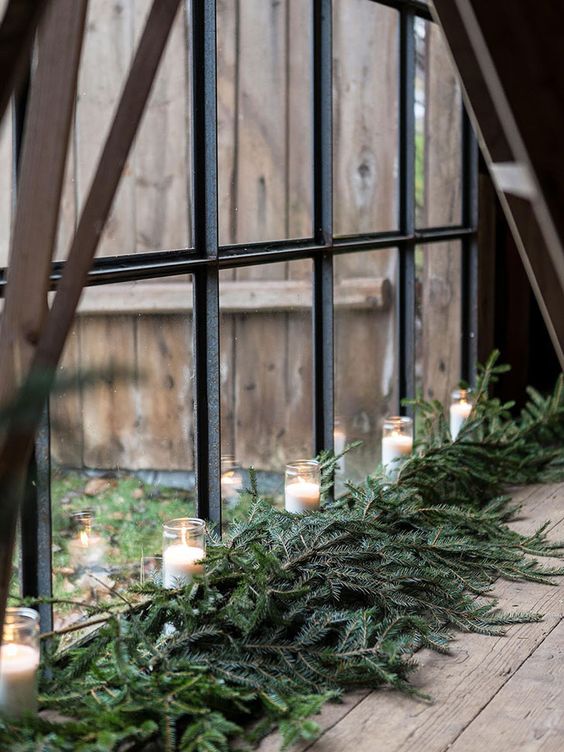 No budget, no problem.. you can use the cuttings off of your own tree for display or stop by your local tree lot and ask for cuttings!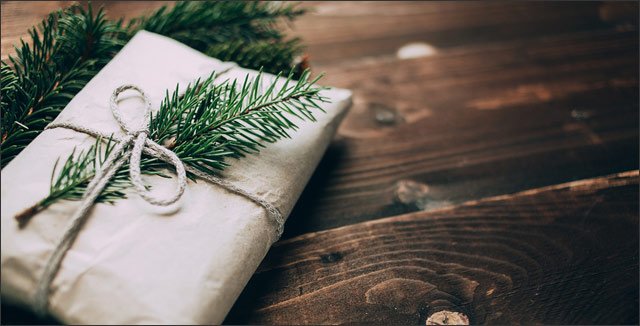 Share your fresh greenery with others by using it on wrapping, or making wreaths or potted plants for others!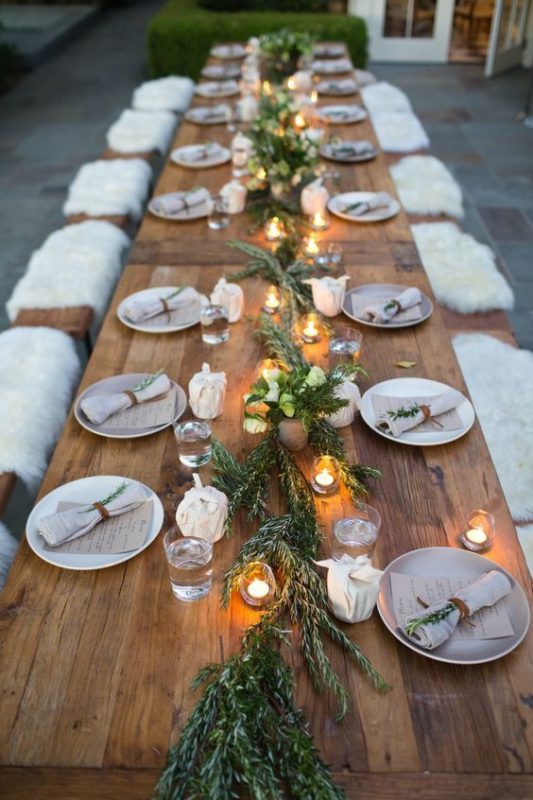 One of my all time favorite ways to decorate with greenery is down the middle of a table for weddings, events or at home! Its classic!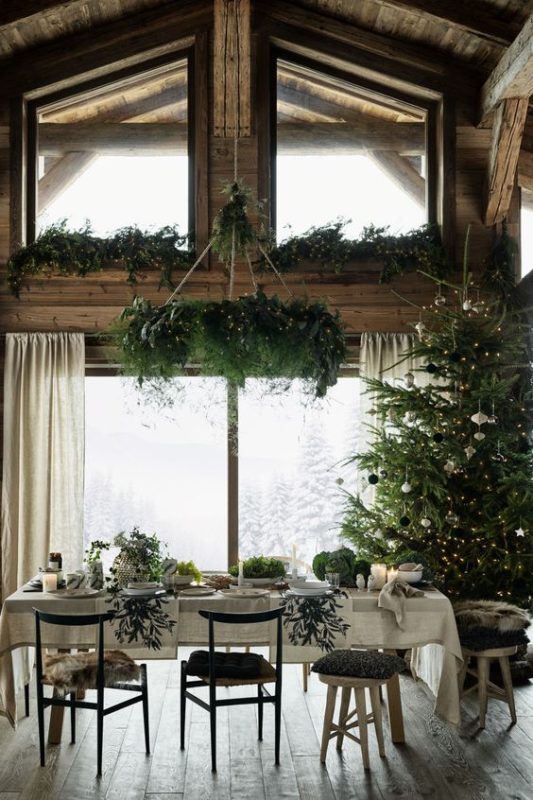 Hanging greenery on lighting has become a big trend for events and holiday decorating and one of my favorite ways to decorate a space and lets not forget a Christmas tree!!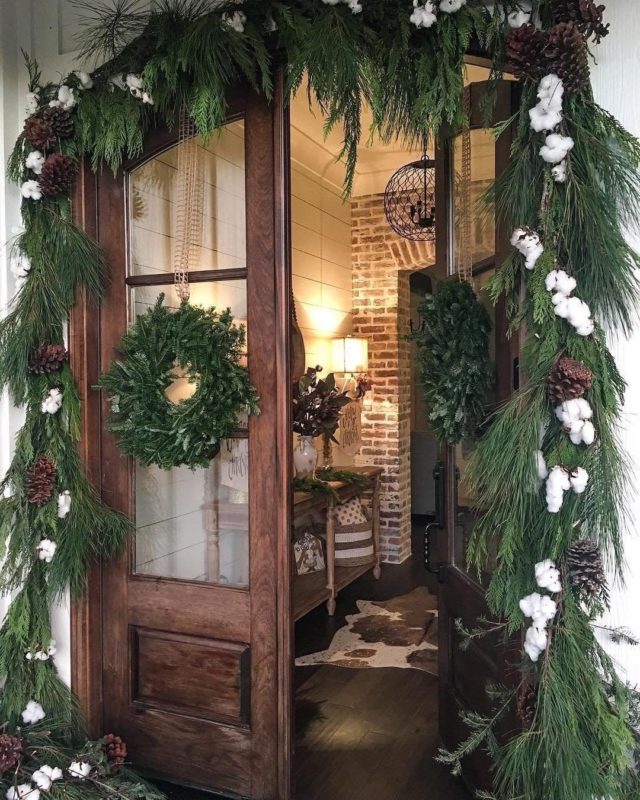 Don't forget the outside when you decorate! That's your home's first impression and should coordinate with the inside!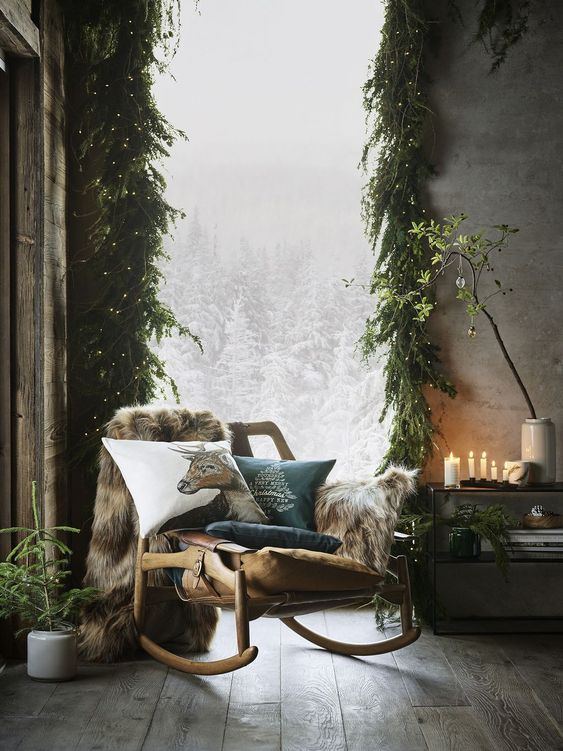 I love framing windows with greenery, especially when there's a complementing view to frame!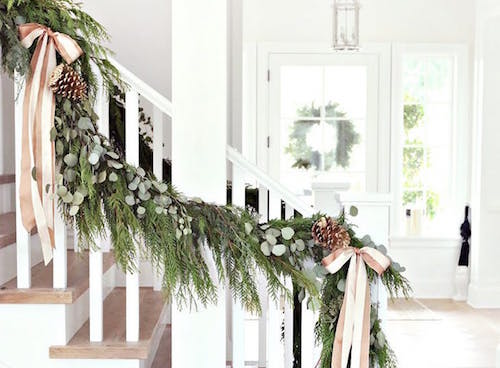 Stairways are a decorators favorite! Holidays, events, parties, and of course nothing says romance like a bride coming down a greenery embellished staircase.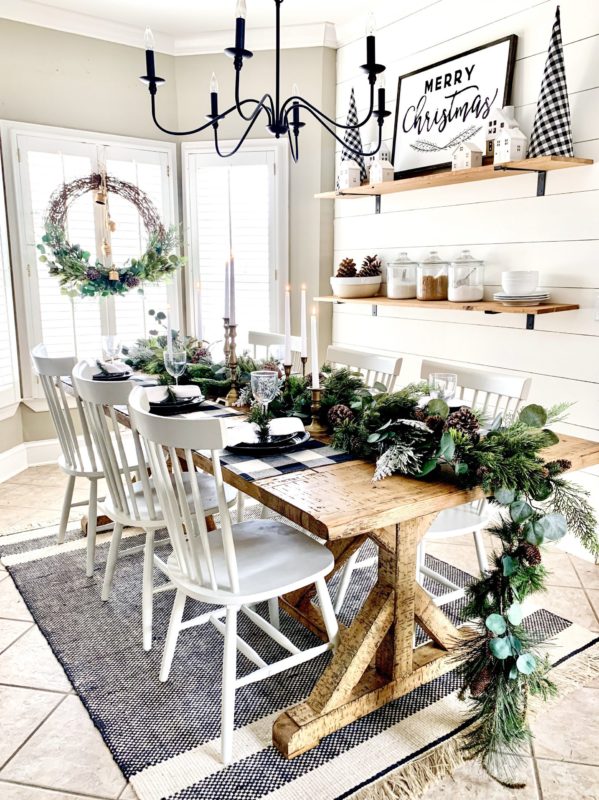 Oversize greenery can make a dramatic impression like this gorgeous greenery table runner. I love the half wreath on the window which are trending this year…it allows the table to be center stage!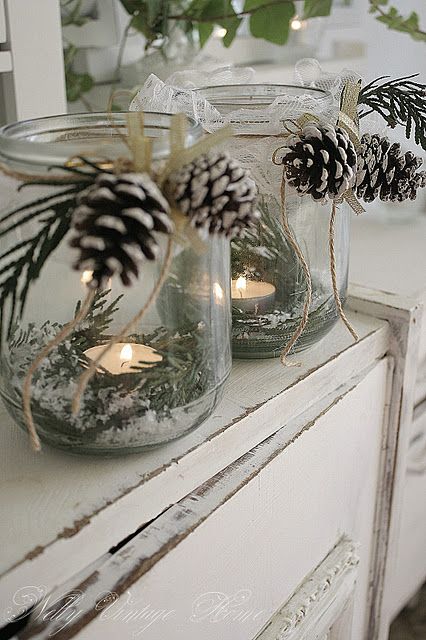 Sometimes a little greenery can go a long way, and adding other natural elements like pinecones or berries brings out even more of a naturalistic feel!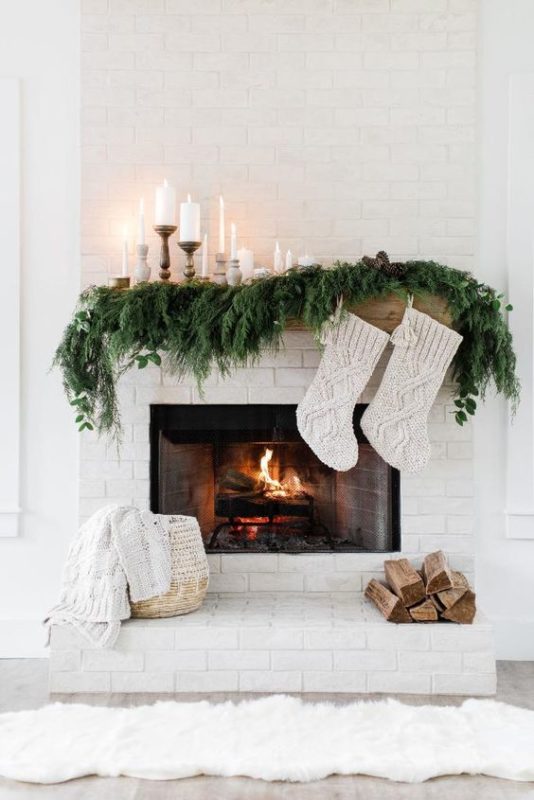 A mantle at the holidays is just meant for big, beautiful greenery! Adding candles to any greenery just gives it that extra touch of warmth!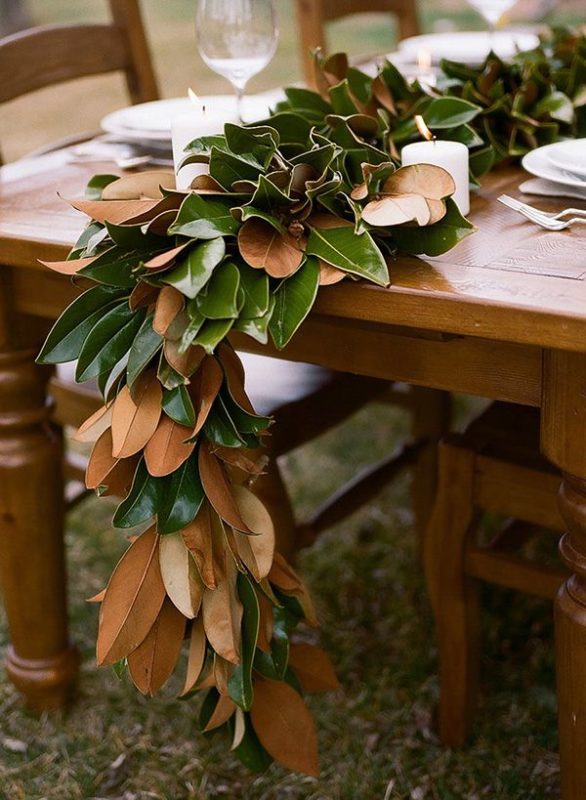 Think outside the box when decorating greenery, it doesn't have to be Christmas trees and evergreen and pine…try mixing it up with something like this Magnolia garland!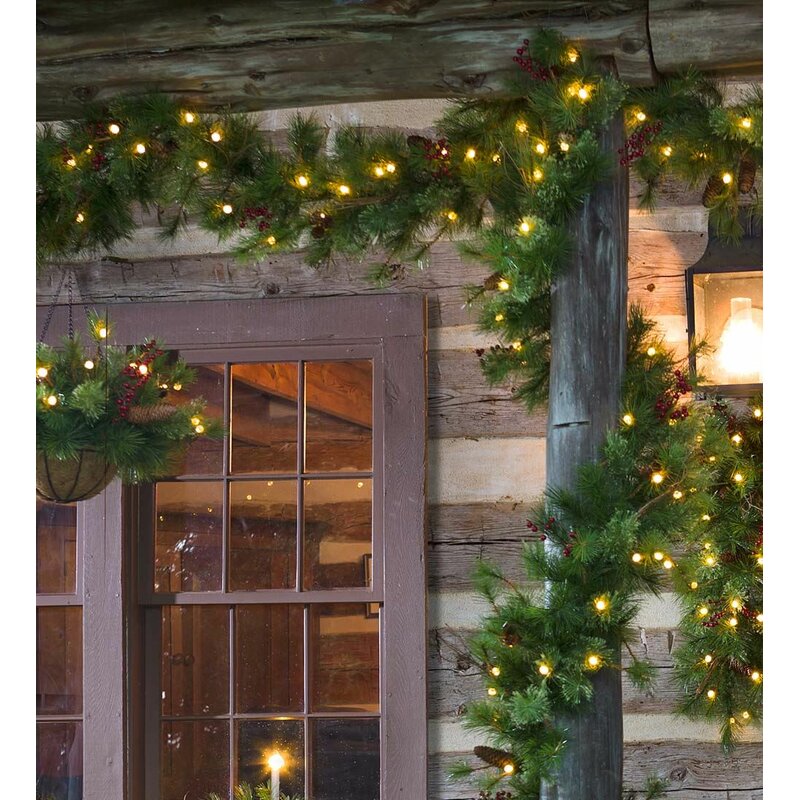 Lights and greenery can make any space cozy and romantic, but what it really brings is the magic factor!
I hope this gives you some DIY inspiration to grab some greenery and start decorating!
Happy Decorating!

Carrie
XOXO