Good morning all my rustic friends! Grab your coffee and let's talk hardwood floors! You love them, you want them, but…your overwhelmed by all those choices and think they are way too spendy! Wrong! These are the days of savvy shoppers like you…you can order your own flooring, call an installer, and have quick, beautiful floors under budget! Every time I post pics I get a lot of questions on hardwood floors so here's the 101! (photo from elledecor.com).
QUICK START GUIDE
TIP: OAK IS A POPULAR, DURABLE CHOICE AND COMES IN MANY COLORS, WIDTHS AND FINISHES. WHITE OAK IS A LITTLE STRONGER, LESS GRAINY AND A LITTLE DARKER THAN RED OAK. MAPLE AND CHERRY ARE A POPULAR CLOSE SECOND
WOOD OR ENGINERED WOOD
Totally your choice, you know what's best for your lifestyle, I usually just spell out the differences and leave this one up to my client.
ENGINERED WOOD is best for basements, rooms with high moisture and can be glued to concrete subfloor. It can be installed over radiant heating and is better with kids and pets. Engineered has a thin layer of wood over other components and can only be refinished once or twice. But it will still last a long time and is more durable than hardwood. When buying make sure it has at least 3 layers. House value goes up!
REAL WOOD has a high-quality look, it can be refinished over and over and lasts a lifetime. Its strong and durable, easy to clean and will add value to your home. It has great acoustics and healthy air quality. Yes, there are different levels of hardwood, but bottom line is how you take care of it and your daily lifestyle.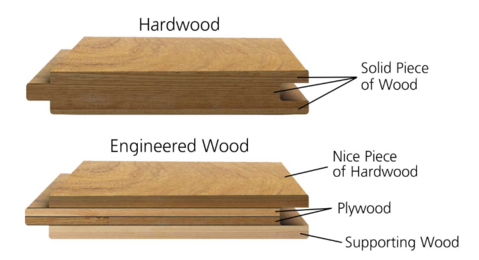 COLOR
YOU PROB ALREADY HAVE A FAVORITE BUT DON'T BE AFRAID TO ASK QUESTIONS AND OPINIONS
CHOOSE YOUR COLOR BASED ON ROOM SIZE AND THE MATERIALS IN THE ROOM
GO DARK TO LIGHT STARTING AT THE BOTTOM (the floor) OF YOUR ROOM
CONTRAST YOUR CABINET COLOR
WATCH OUT FOR REDS – THEY CAN OVERPOWER
LIGHTER COLORS MAKE A ROOM LOOK LARGER
WIDTH
5" IS THE NEW STANDARD THESE DAYS
MOST POPULAR CHOICE IS 4"-6" (I wouldn't go less than 3 ¼") UP TO WIDE PLANKS AT 6"-12"
CHOOSE YOUR SIZE ACCORDING TO THE SIZE OF YOUR ROOM FIRST AND SECOND THE STYLE OF YOUR ROOM
FINISH
CHOOSE YOUR FINISH BASED ON MAINTENACE, TRAFFIC, AND LOW VOC

MATTE OR SATIN ARE THE MOST POPULAR

VIEW SAMPLES AND GET INFORMATION
THE RUSTIC LOOK
OK AND NOW TO MY FAVORITE…IF YOU WANT THE LOOK OF
RUSTIC. WORN. DISTRESSED.
OPT FOR HAND SCRAPED, WIRE BRUSHED, OR RECLAIMED WOOD FLOORS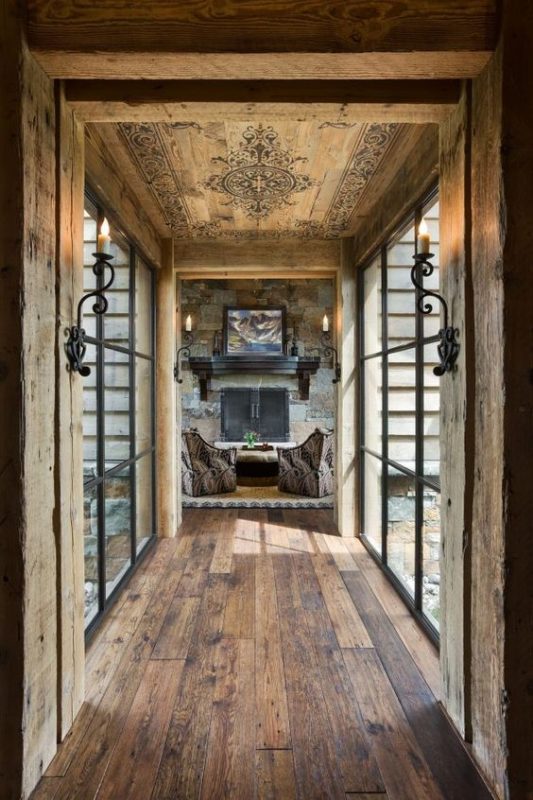 IMPORTANT
*ALWAYS GET SAMPLES TO TAKE HOME AND LOOK AT IN YOUR SPACE
*ALWAYS CHECK THE WARRANTY INFORMATION
*ALWAYS ORDER 10% MORE THAN YOU NEED SO YOU HAVE EXTRA FOR REPAIRS IN THE SAME DYE LOT
*ALWAYS DOUBLE CHECK WITH YOUR INSTALLER BEFORE ORDERING YOUR CALCULATED AMOUNT. THEY WILL ALSO TELL YOU WHAT EXTRAS ARE NEEDED SUCH AS TRIM PIECES, T MOLDING, STAIR NOSE ECT.
WOOD IS UNIQUE…YOU CAN MIX IT UP, GET CREATIVE AND STYLE YOUR OWN CUSTOM LOOK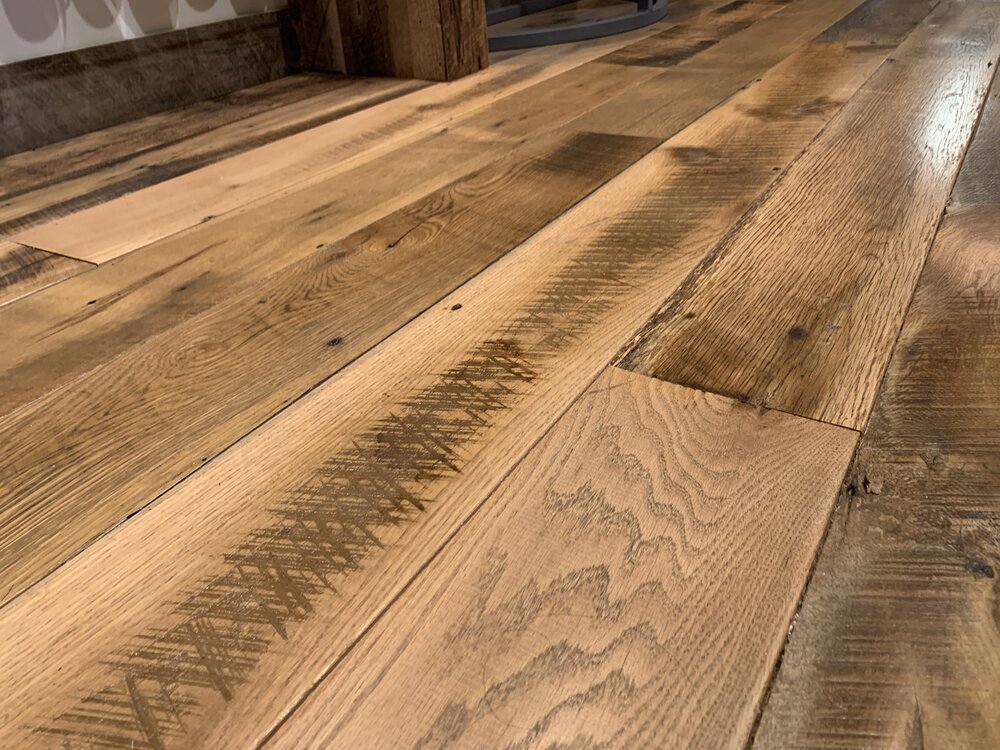 WHERE TO BUY? Here's a few suggestions…Home Depot, Lumber Liquidators, Lowes, Floor and Decor, Build.com, Flooring America, Pro Source, Green Building Supply, Wayfair, Overstock and don't forget your local small businesses!
I HOPE THIS HELPED…YES, YOU CAN BUY YOUR OWN WOOD FLOORING AND SAVE A LOT OF MONEY! Just make sure you find a good installer and always check at least 3 references!
TIP: INSTALLATION RUNS APPROX. $4-$8 FOR HARDWOOD and $3-$10 FOR ENGINERED WOOD
I'd love to hear from you, contact me with any questions and happy shopping!
Carrie
XOXO