This year THE STRIPED BARN is going "Fall Out"!
This year I am introducing lots of new things as I work my way thru the seasons!: "Fall Out at The Striped Barn", "The Striped Barn goes Haunted", "A Striped Barn Thanksgiving", "Christmas at the Striped Barn".
Usually when August hits I start getting those Autumn/ Fall vibes and I am so excited to start in on my designs for my favorite time of year!! OK sometimes I usually start a little earlier….
So….Its time…I'm going "Fall Out"! I'm getting everything going in my studio so when you're ready for your fabulous fall and holiday décor I will have it for you!!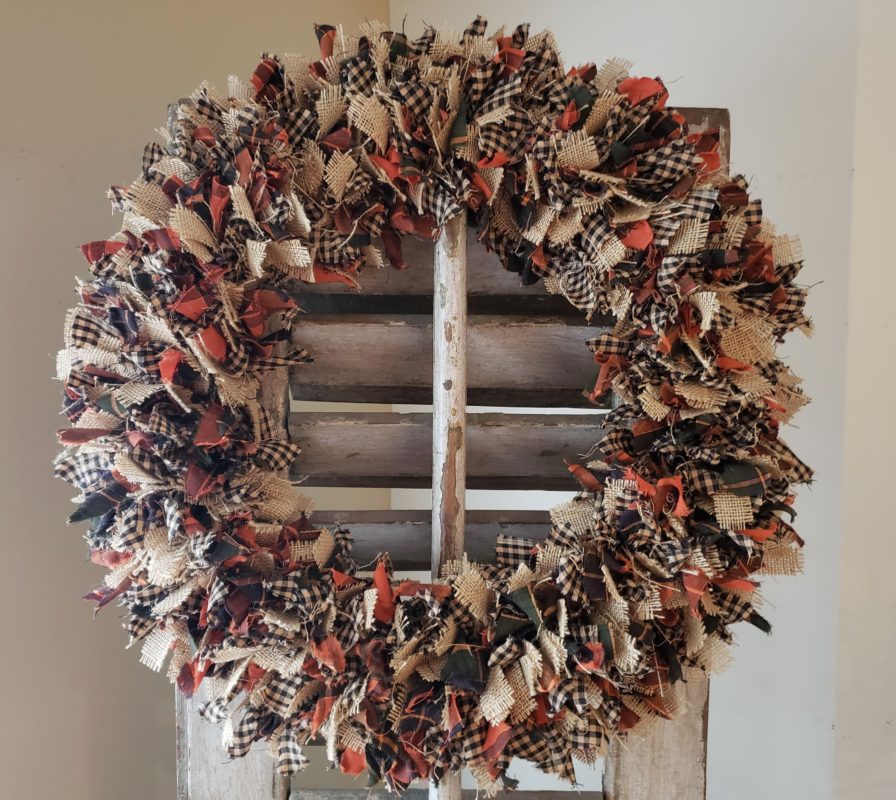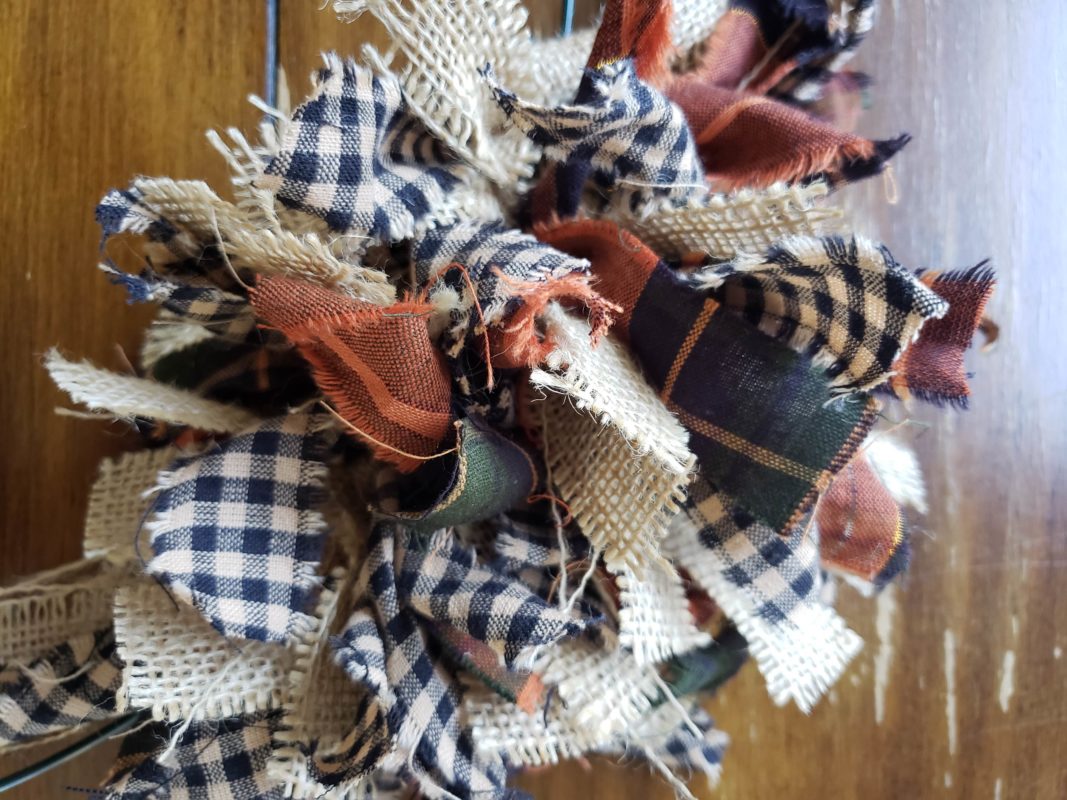 Farmhouse rag wreaths are exploding and I featured a few products in my Etsy Shop right after the 4th of July that are perfect for summer or year-round and they have since sold out but I'm working on more! Weddings are usually big this time of year, but since this year was a little different I have still been designing and selling wedding decor because I love it and many of the items I do are great for year round home decot such as this vintage style heart wreath!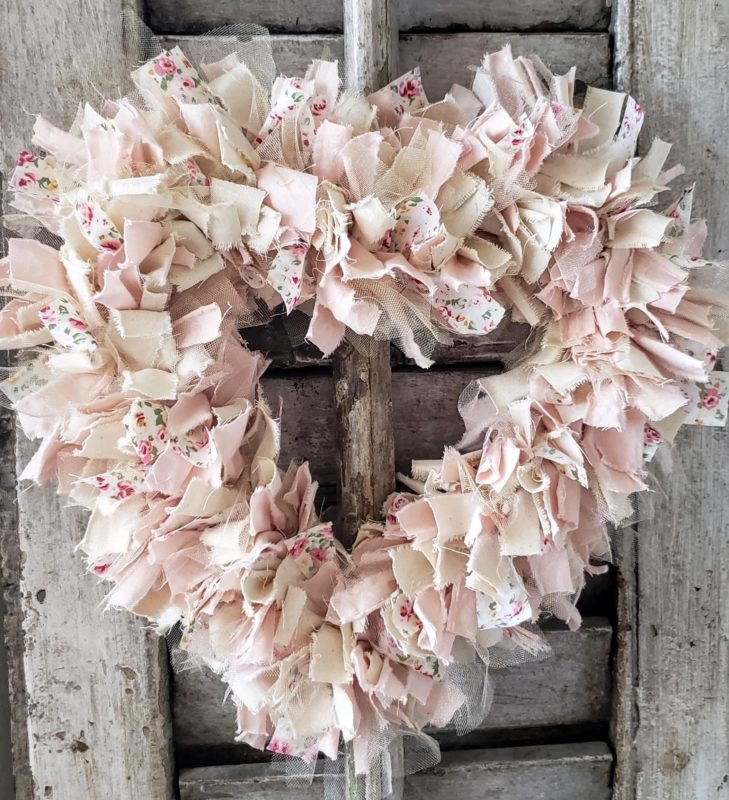 been working on autumn, fall, Halloween, and Thanksgiving. I've finished a few things but so much more to come! … My fav time of year!!
REMEMBER, THE STRIPED BARN IS ALL ABOUT CUSTOM HOLIDAYS AND OCCASSIONS, SO IF YOU WANT something you don't see or want a different color or theme just ask!
Here's a sneek peak into The Striped Barns Studio for fall 2020: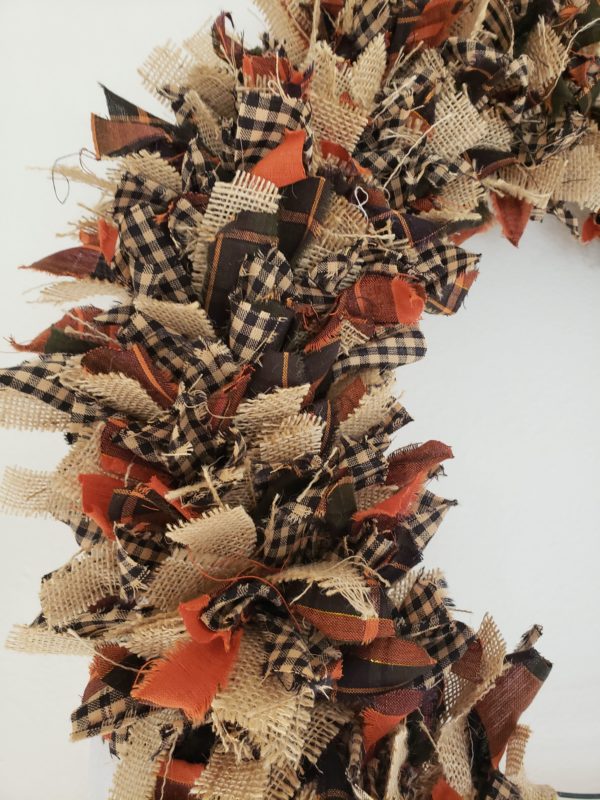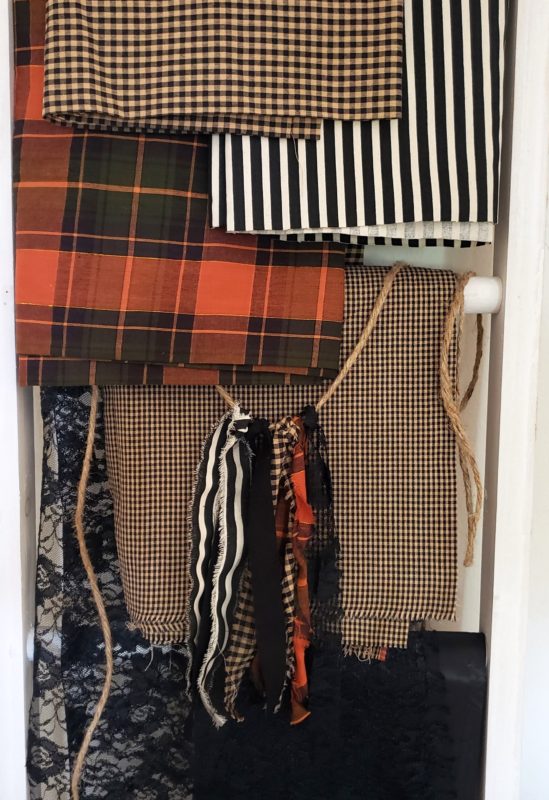 RAG WREATHS and GARLANDS are going strong! I use quality fabrics and tear them by hand unless it's a texture I have to cut, so they have that farmhouse, shabby chic, boho, rustic, natural, organic character! Wreaths are from 8"-27" and garlands from 6" and up. Great for centerpieces also!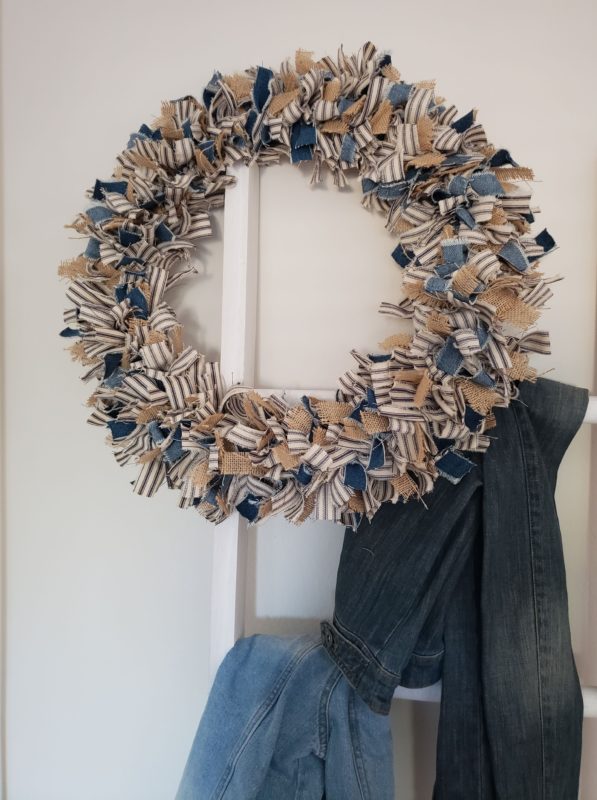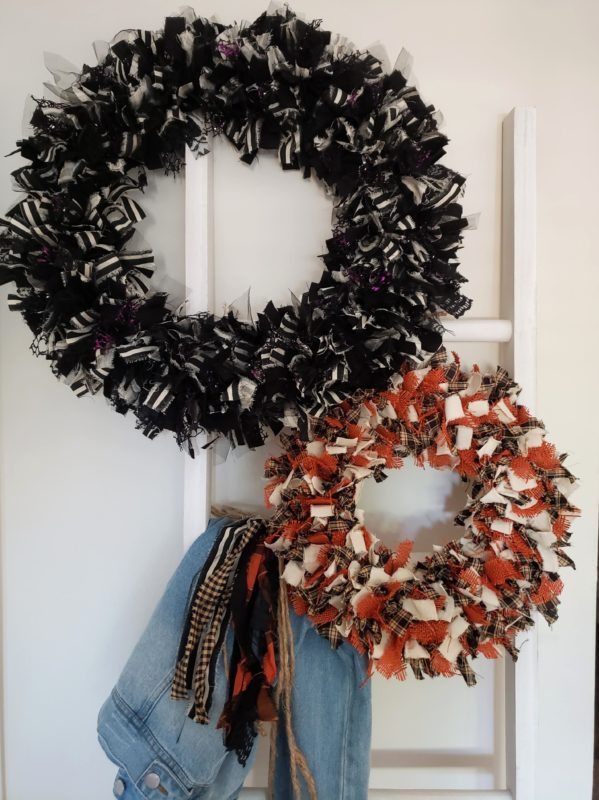 DIY CRAFT KITS are really big this year with everyone staying home and I now have DIY wreath and garland kits just ask! These kits are great because I've done all the prep for you. You get coordinating fabrics already torn and cut…all you have to do is tie, no supplies needed! They come in all sizes.
HOLIDAY GIFT BOX DÉCOR is a cute set of 3 seasonal items, stay tuned…
WOOD SIGNS are still in and I'll have a few of my old designs mixed with some new ones…and remember there's always custom available! Different sizes are available horizontal, vertical and with decorative paper. Here's a few…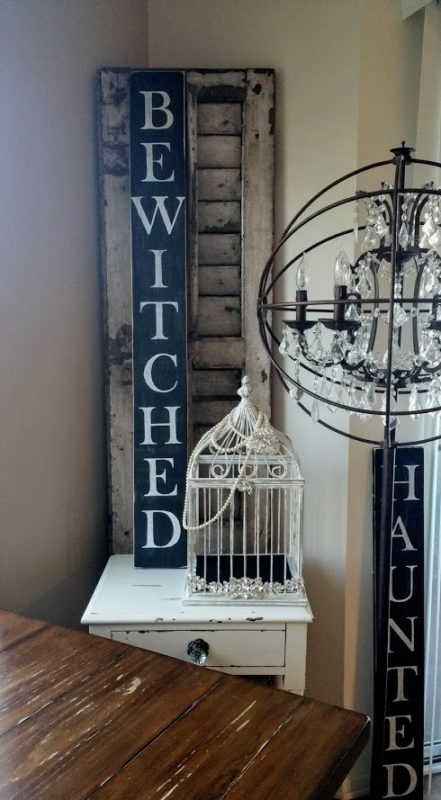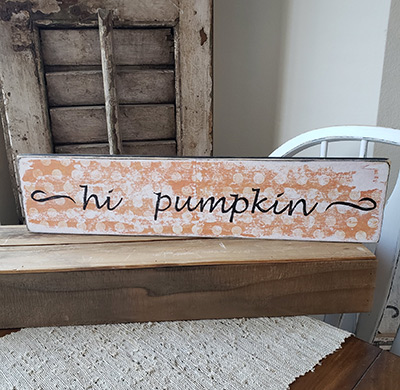 I'm also introducing some pillows and aprons for fall, winter and holidays…stay tuned on those…
My crystal brooch designs are always available, based on availability of brooches. I have frames and the wreaths are special order due to their popularity in fall!
Yes, I will do cake, cookies and cupcake gifts and my designer gift boxes for clients, friends or any occasion!
Fun miscellaneous gifts are always available under "shop" or just em me if you want something you don't see.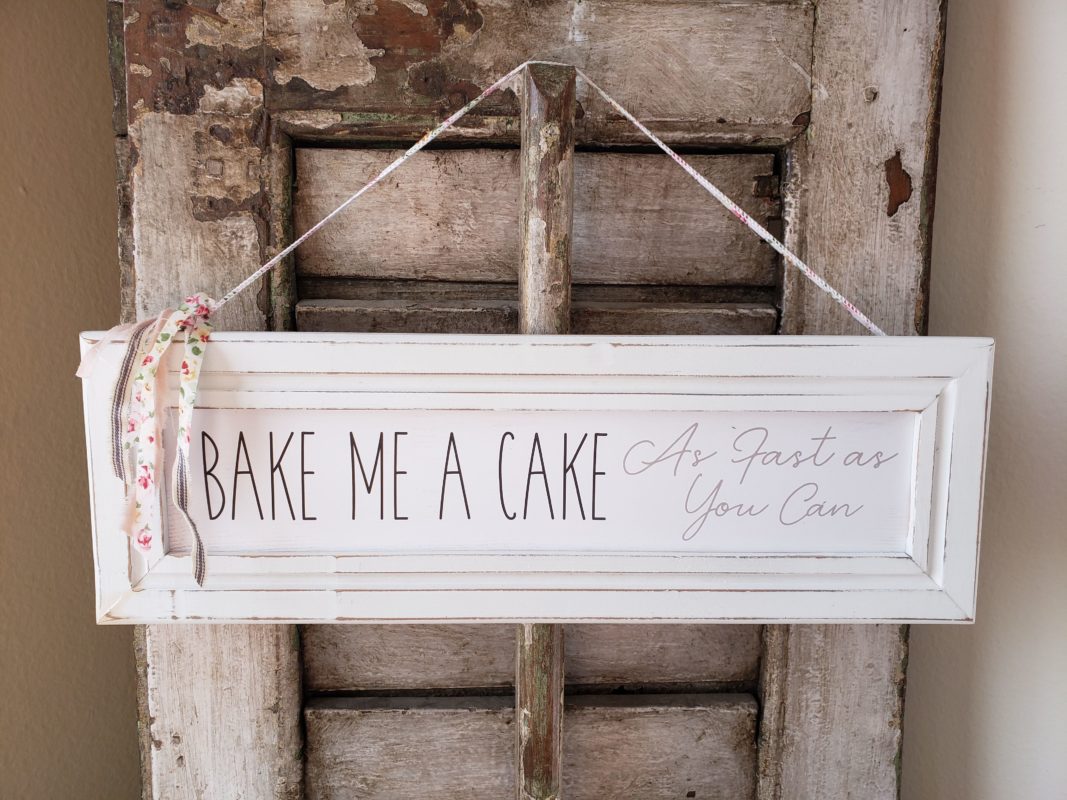 Remember this is just the start of what's to come…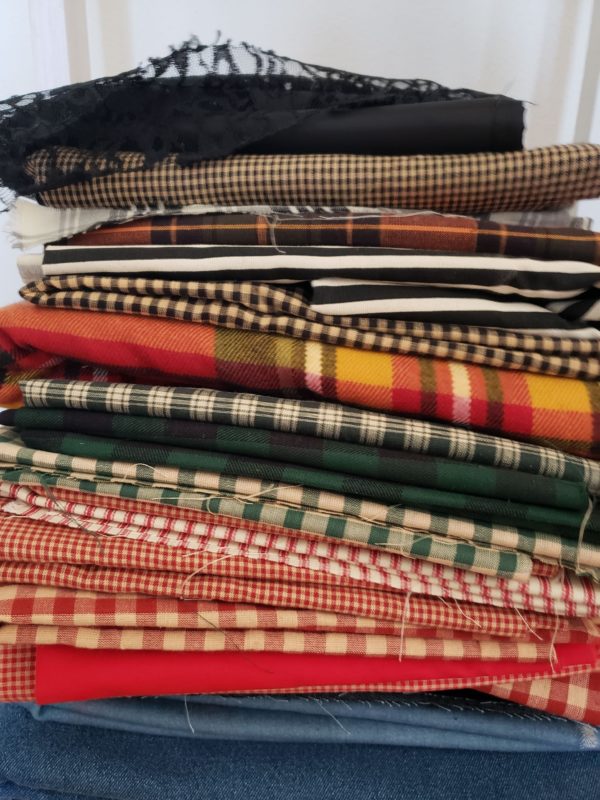 so many ideas even I can't keep up with myself … so stay tuned and check in often, things are always changing at The Striped Barn!
Carrie
XOXO