It's almost the end of Feb which is fine by me since Jan is always my least eventful month. I love Fall/winter, the holidays and winter but with a little sun this weekend, and a few days off I'm now on the Easter train to spring! I try to stay ahead of the next curve so I can help you celebrate all the fun, exciting seasons and holidays!
So this weekend my mind shot to the next chapter spring. So my mind cannot simply just go from winter to spring… oh no, it has to make a whole lot of stops along the way.
So in my mind spring leads to Easter, which goes to flower everything, and should I skip St Patty's day, what's new in crafts this year, new home designs, try some spring deserts, what colors are in this season, what's trending, weddings and parties are here, mothers and father's day will pop up soon, and 4th of July is right around the corner. Yes, I know it's exhausting…but I wouldn't trade all the creativity of seasons and holidays for anything!
This weekend spring baking won and I decided to do an edible flower naked cake and cupcakes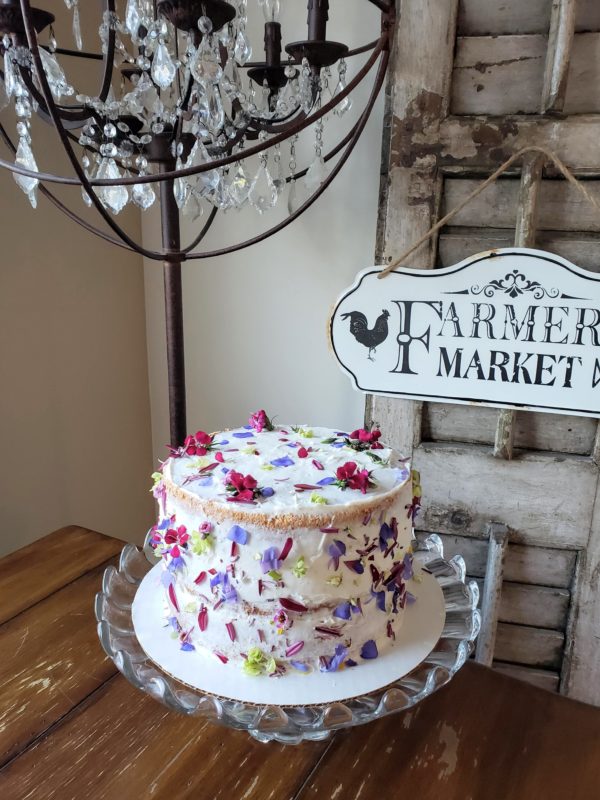 I think it was a combination of the sunny day reminding me of spring flowers and wanting to hone my wedding cake skills. Plus I knew it wasn't time consuming! Whoever started the naked cake trend is genius…so quick!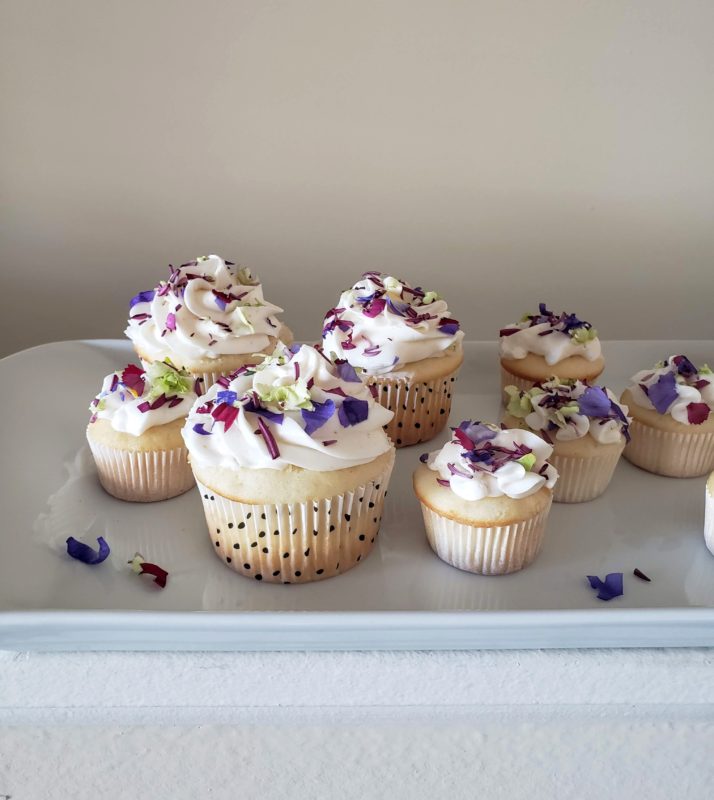 You just cut up edible flowers and make confetti and just sprinkle them on your cake or cupcakes. It was that easy! Be sure you have edible flowers which you can order on Amazon or online. I like the ready made ones online you get them the next day and don't have to worry! They also have some already cut into pieces or you can just cut up whole flowers like I did.
You can also grow your own if you use the right flowers and soil made specifically for consumption but make sure you research it thoroughly. The soil and flowers need to be organic and free of any pesticides on or around the plants.
Here's an example of a list I found on Pinterest, … double check before using any of them since I don't know the source. Even if you don't actually eat them and they are just decoration they are still touching the food you are eating …better to be safe than sorry! Melissa's, Amazon and gourmet sweet botanicals are a few sites that sell edible flowers.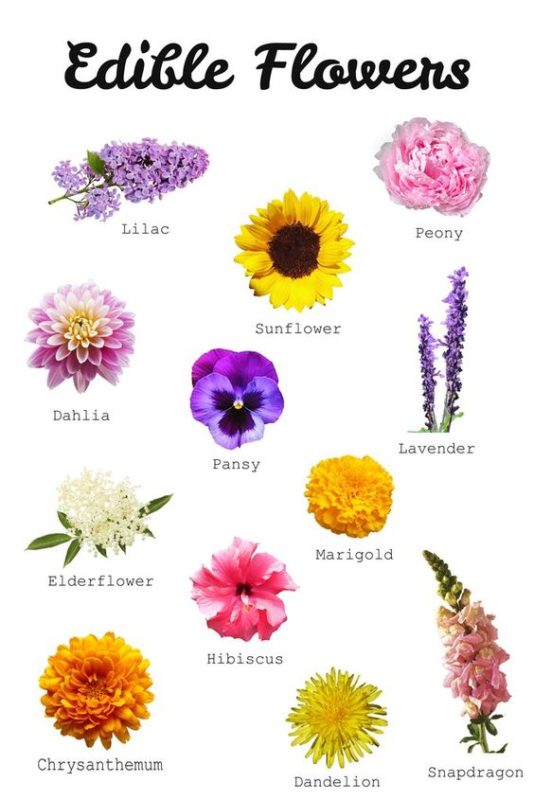 I use pansies, cornflower, lavender and violas all the time and I sugar coat them for cookies and cupcakes! You can also throw them in salads, drinks or just top of your fav dishes and desserts. Include some in your next brunch and watch the wow factor they create…I love them on top of pancakes, french toast or waffles! These are really cute for gifts or favors…just put them in a snack bag and add a bow!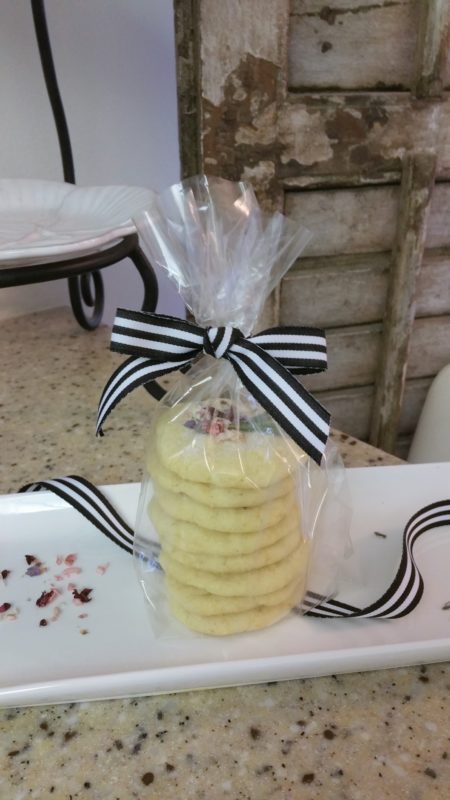 Another trick that's super easy. Just take 1 egg white, 1 t. water and mix together. Using a small paintbrush coat your flower with the egg/water mixture and then sprinkle with fine sugar. Put on a parchment lined baking sheet and let dry overnight. You can then store them up to a few months so they are great to make ahead!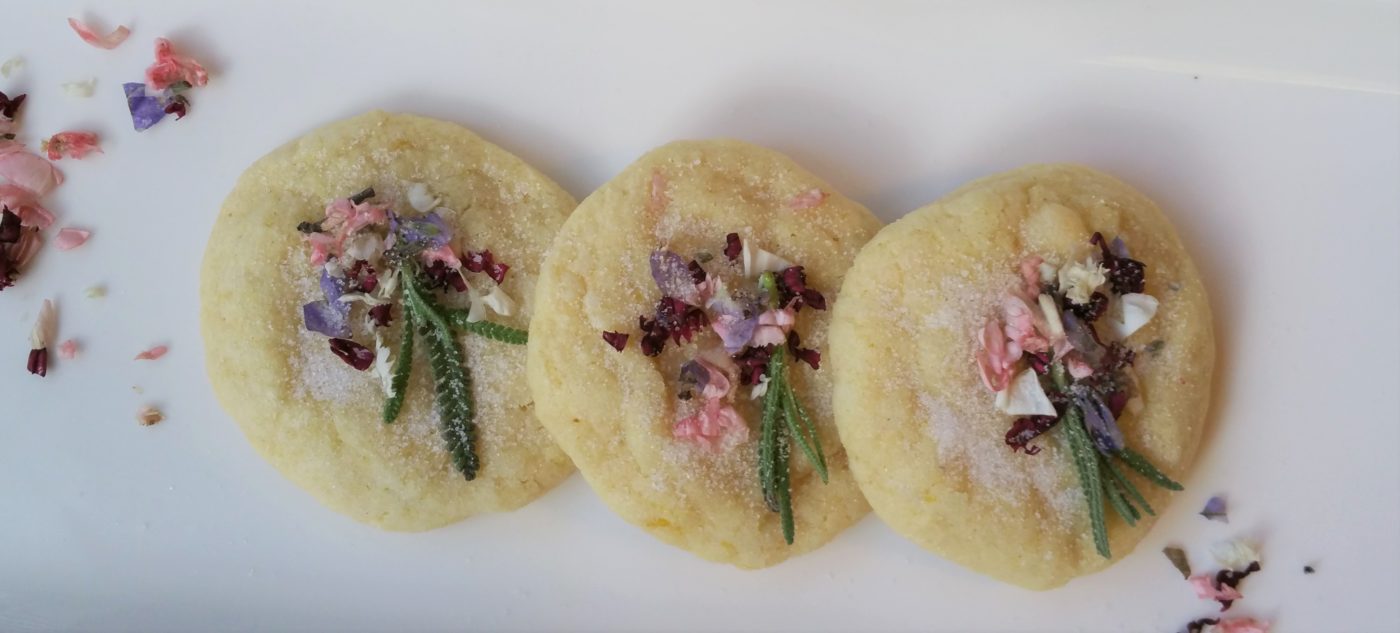 Try this at your next party or gathering, it will be sure to impress. Remember presentation is everything so get creative with your favorite serving pieces!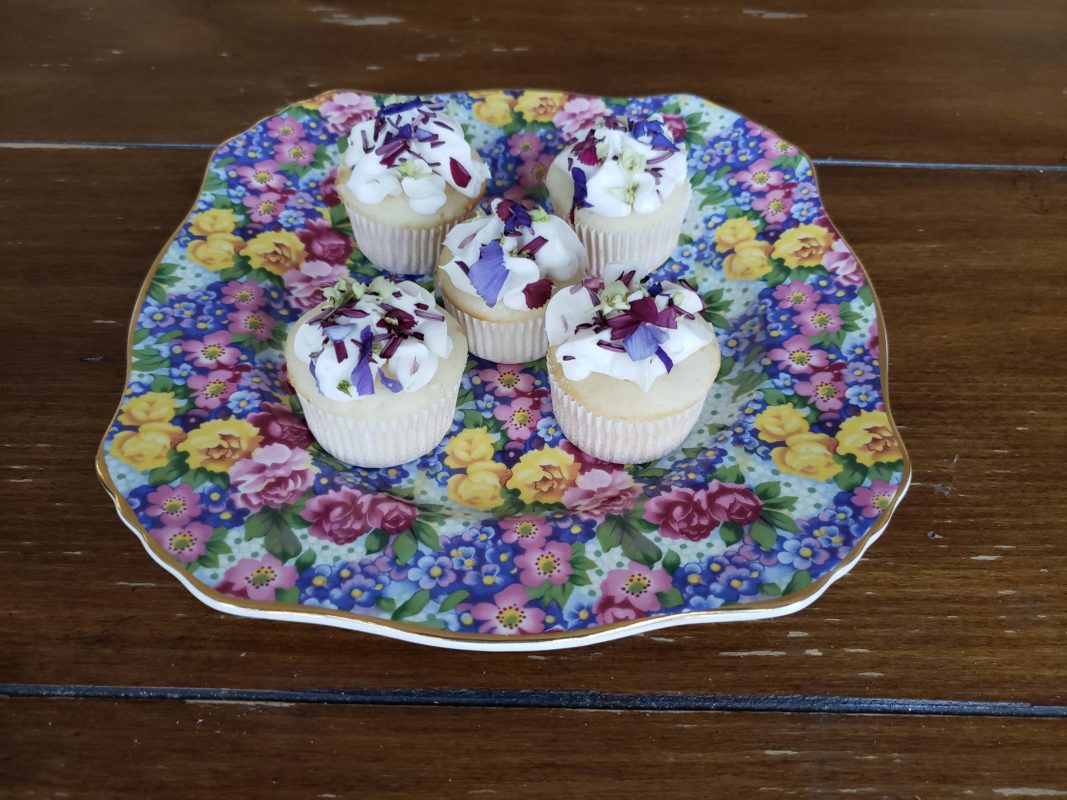 Seriously…it's foolproof, sure to make a statement and just the right touch of spring or summer! So quick and easy!
Happy Baking!
Carrie
XOXO