My last workshops of the year are over, my rhinestone wreaths are done, the stockings are hung, and it's time to enjoy the season, Instagram inspiration and all the things I love! I made these cute wreaths from live greenery and let them dry…so cute and easy!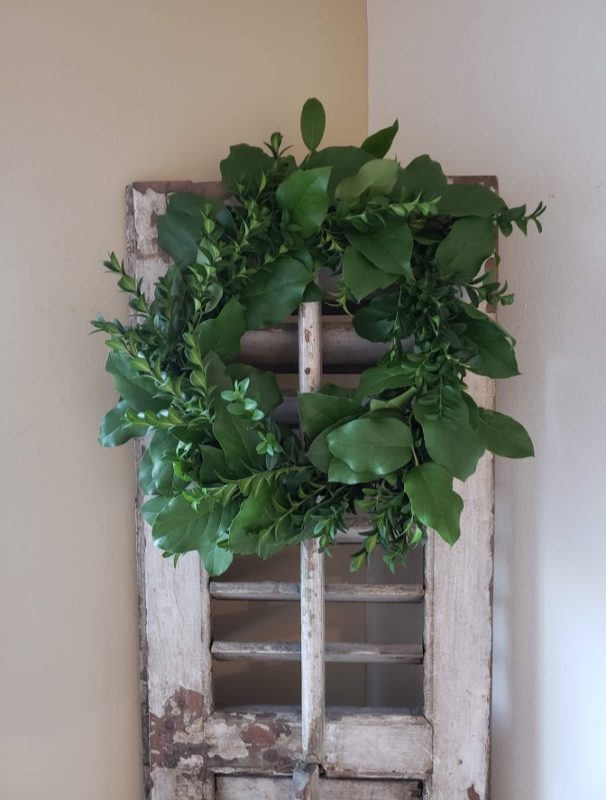 The tree is up, the house is decorated… I like to be done before Thanksgiving so I can enjoy the end of the year festivities and have time to help my clients with their projects. And… that way I can plug my tree in on Thanksgiving night! It's like National Lampoons Christmas Vacation…drum roll…light it up!
Thank goodness there's finally a chill in the air, so it's time to get busy and warm up our homes! Not that your home isn't already warm and cozy but now we get a free winter pass to add that extra layer of holiday cozy with decorating, crafts, movies, baking and my favorite…. everything peppermint!
If you like to decorate like me, this is the time of year we get to go crazy with creativity…you are my people! It's like doing one big themed event which is always fun!!
Sometimes we like tradition and sometimes we like to change out our whole holiday scheme to whatever moves us that year…I've done many themed trees over the years, but I still must add my favorite ornaments.
This little teddy bear was my dads and was on his tree growing up. Its been on every one of my trees since I was born and was handed down to me…I wouldn't dream of not having it on my Christmas tree! It brings back so many memories of Christmas! I guess I chewed his right ear off when I was 2…and I have no idea what happened to the left eye…but I can guess… lol!
Free design ideas for the month of December! email me your interior design, party, or event questions, I would be glad to help !
I look forward to hearing from you!
email: [email protected]
Carrie
XOXO