Modern farmhouse is trending in a big way! Dark chairs, trims, doors, kitchens and accessories are having a really big moment this year and I love it! This is not replacing our fav rustic look, its just a more sophisticated look…like farmhouse grew up! Will it become the little black dress of home design or is it just a trend? Only time will tell…but who cares…you know we aren't big trend followers at The Striped Barn, we like what we like!
I was never on board with the dark appliances that surfaced a few years ago and lasted all of a moment… but I love the dark accents in doors and trims! I have always loved dark chairs and accessories to pop a space.
Colors come and go in the design world so I love being a neutral girl and popping color when and where it's needed.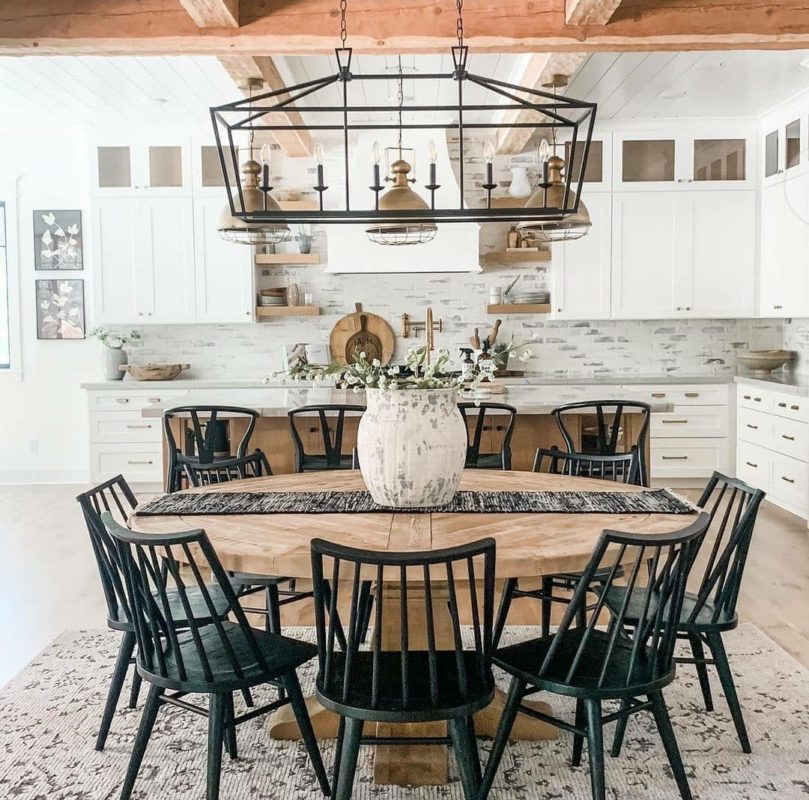 I love this space and those black chairs just make this kitchen pop… the light wood contrast with grays and copper is balanced to perfection!
Tip: Metals count as color too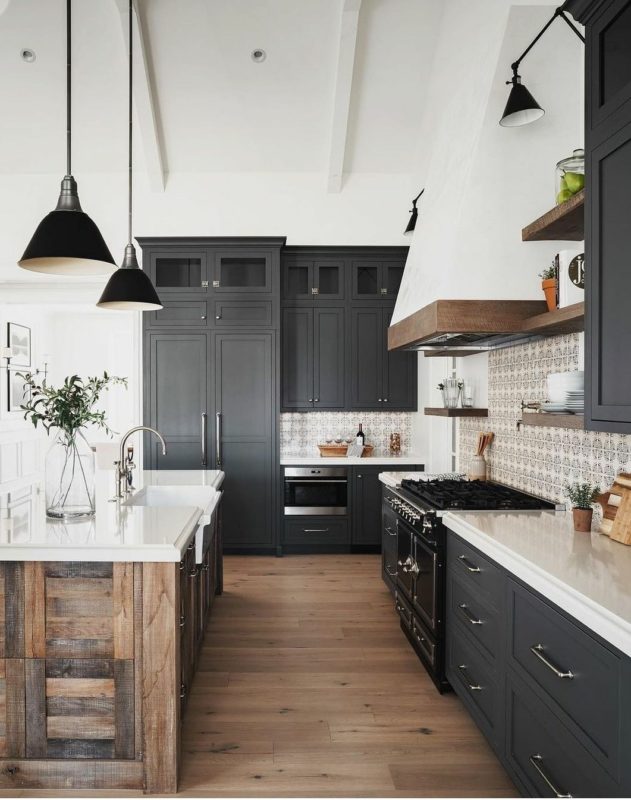 Charcoal gray is a fav and goes great with black accents… love the way it pops the darker colors in the wood! Tip: You can hand pick your wood pieces before it's installed to get the look you want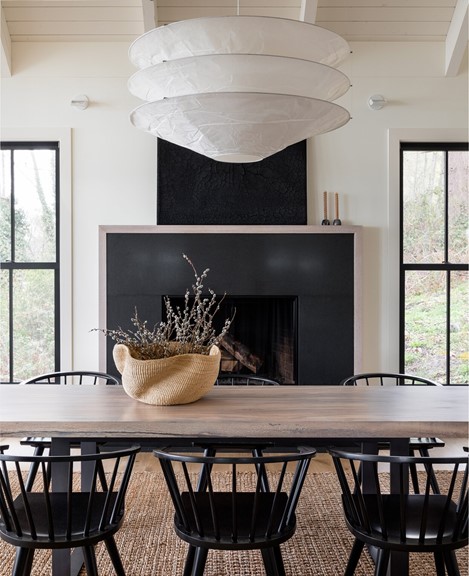 This is the perfect trifecta in dark home accents! Trim, fireplace and furniture…and balanced with the light wood it's not overdone!
TIP: Less is more to create an impact
So what do you think? Will it become classic or trendy?
Happy Designing!