Valentines Day is fast approaching, wedding season is coming and winter equals cuddle weather! "I want a love like Johnny and June" and "So I can kiss you anytime I want" are two of my all-time favorite quotes! It's true rustic glam when I insert them into my handmade rhinestone frames!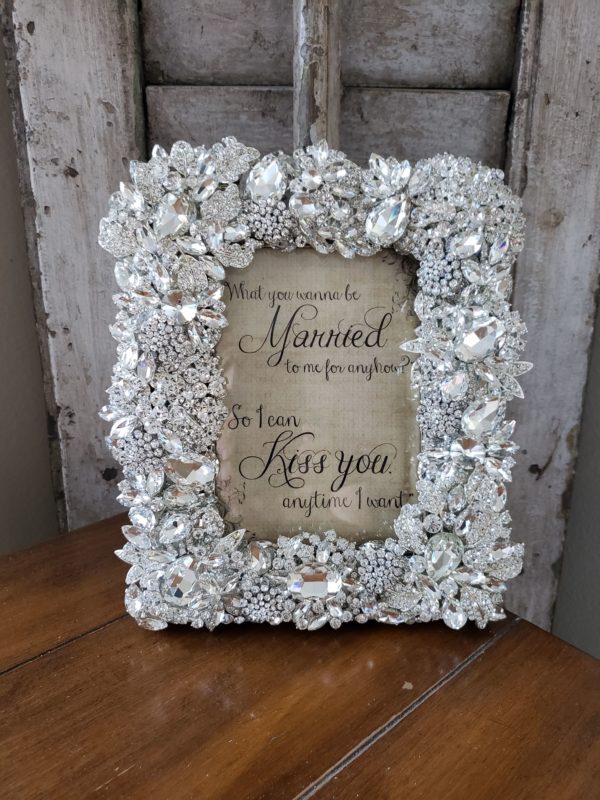 My frames are available in my Etsy shop and at wwwthestripedbarn.com or you can just email me and let me know you want one! You can insert your favorite photo or change it up with fun graphics like I do!
I am a true romantic all year and love any holiday so it could be just me. I think it's a great time of year for a fun holiday Valentine's Day, I'd much rather think about that than how much I spent over the holidays or taxes!
Valentines day is so easy to celebrate! A little goes a long way …here are a few tips to get you going:
Think about all the red things you had out for the holidays and just keep those things out a little longer. Dishes, pillows, sheets, towels, napkins, and even your clothes!
A lot of times I'll buy red themed items like solid, stripes, patterns that work for the holidays but not ones that scream Christmas so I can keep them out through Feb.
Buy a heart shaped cookie cutter and make at least one thing! Scones, cookies, pancakes…just something, anything heart shaped for Valentine's Day. It will also come in handy later when you celebrate occasions with friends and loved ones…trust me you'll use it again!
Don't forget something for you!…I know I'm dying for an excuse to buy a new pair of red boots!
So, there you go! All kinds of fun things to think about and do to get you in the Valentines mood! Don't forget to add in your everyday favs like music, movies, candles, fairy lights and of course chocolate!
I'm getting ready to make my Valentine scones, so check back soon!
Carrie
XOXO