I just love doing weddings!! Anything romantic or wedding related count me in! It was so much fun to be part of these romantic, whimsical floral designs for this beautiful wedding! My friend Marita of Marita Floral Designs is a true creative genius! We arrived about 1:00 flowers, bouquets, centerpieces, boutonnieres, corsages and flower basket in tow…along with bags of greenery, buckets of flowers, and tools. There is just something about starting with a blank slate and designing a space and creating the perfect vision for a bride and groom. Don't get me wrong it is a lot of work…the design, the ordering, days and days of planning and creating designs…I love creating anything visual…OK so I'm obsessed with creating and designing….there's just something about bringing a vision to life!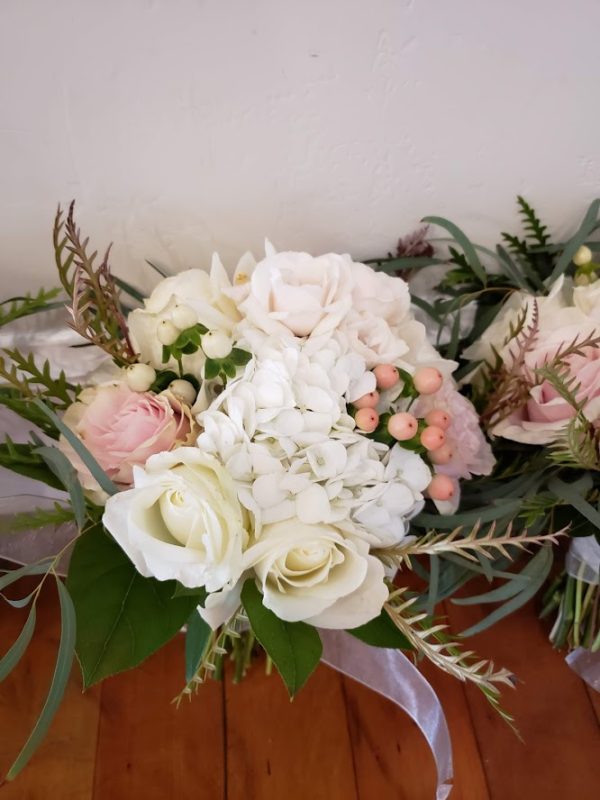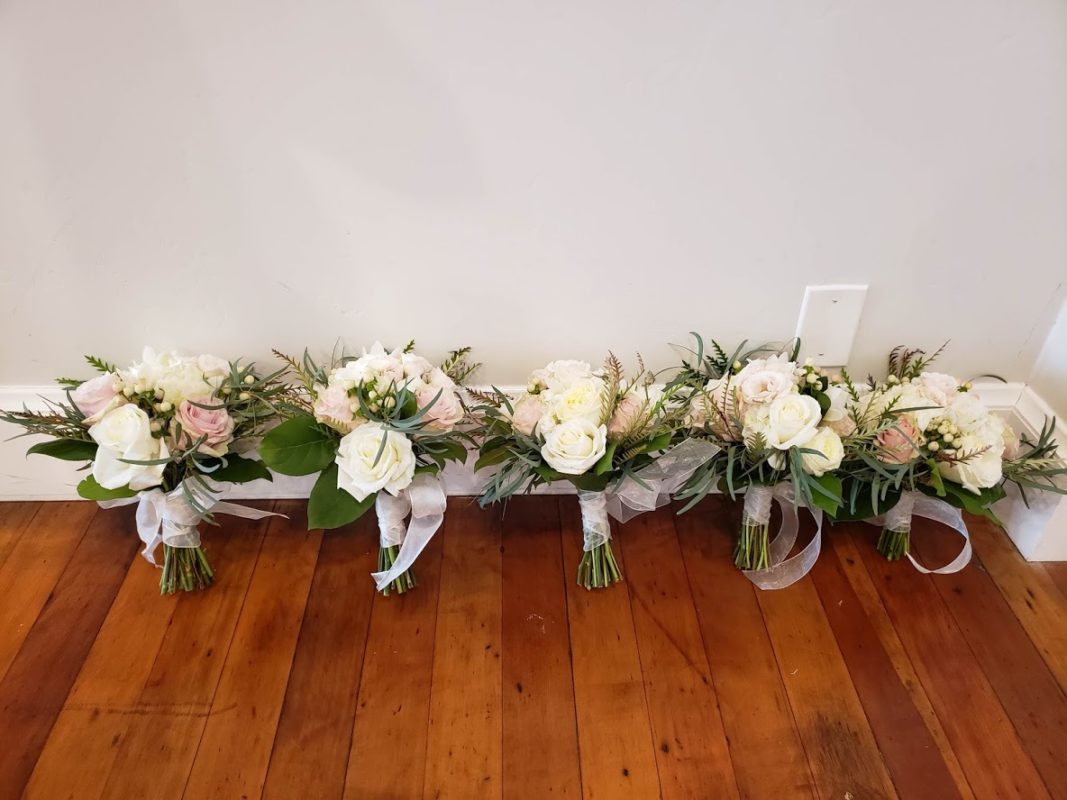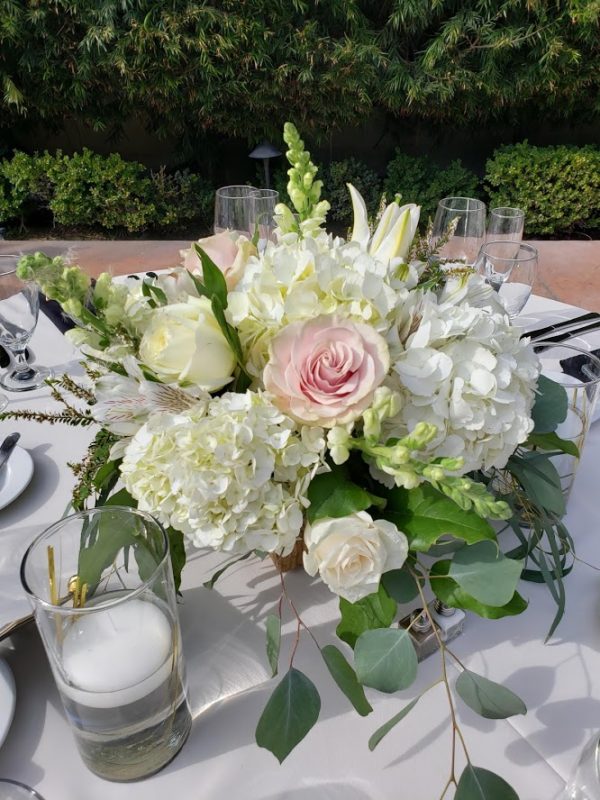 Handtied bouquets, handmade greenery, extra-large aisle arrangements with pampas grass…one of my favorites… and that arch! The arch was the center of attention! The arch and the aisle arrangements were constructed on site. Carefully implemented layers transformed a plain wood frame into a creative design. As the handmade greenery was laid across the tables, we added the flowers and layered the tables with tall floating candles and smaller candles. After the wedding the arch became the focal point behind the sweetheart table and as day turned to dusk a new ambiance was created with the strings of lights and candle glow.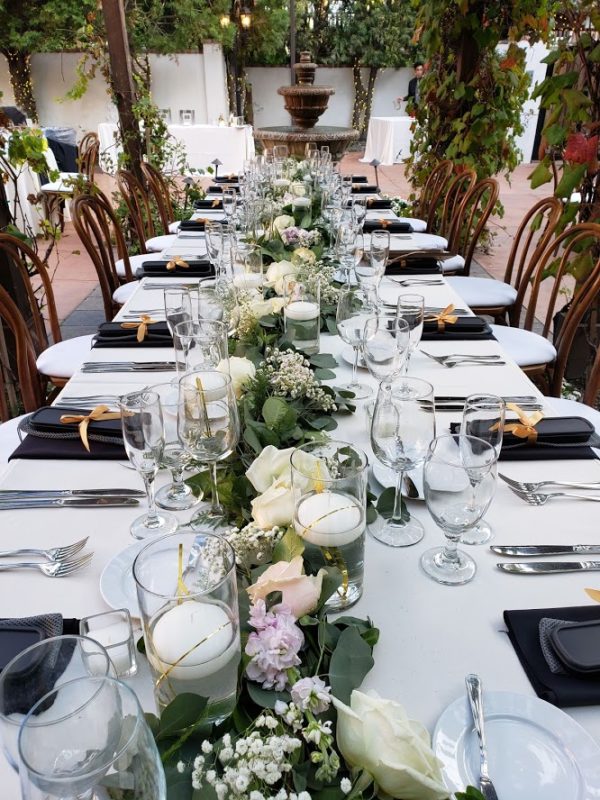 You have to go outside the traditional box to get that wow factor. That's where a great floral designer comes in. Weddings are for wow factors. The decor, the floral, the cake, the dress everything!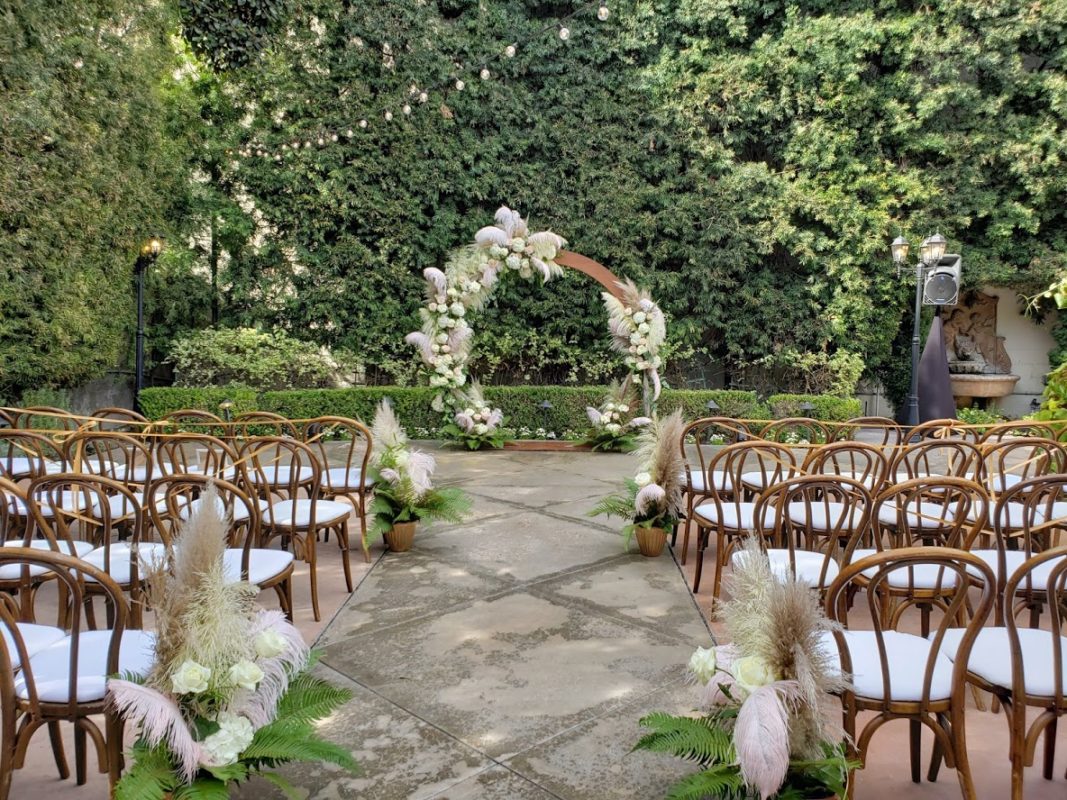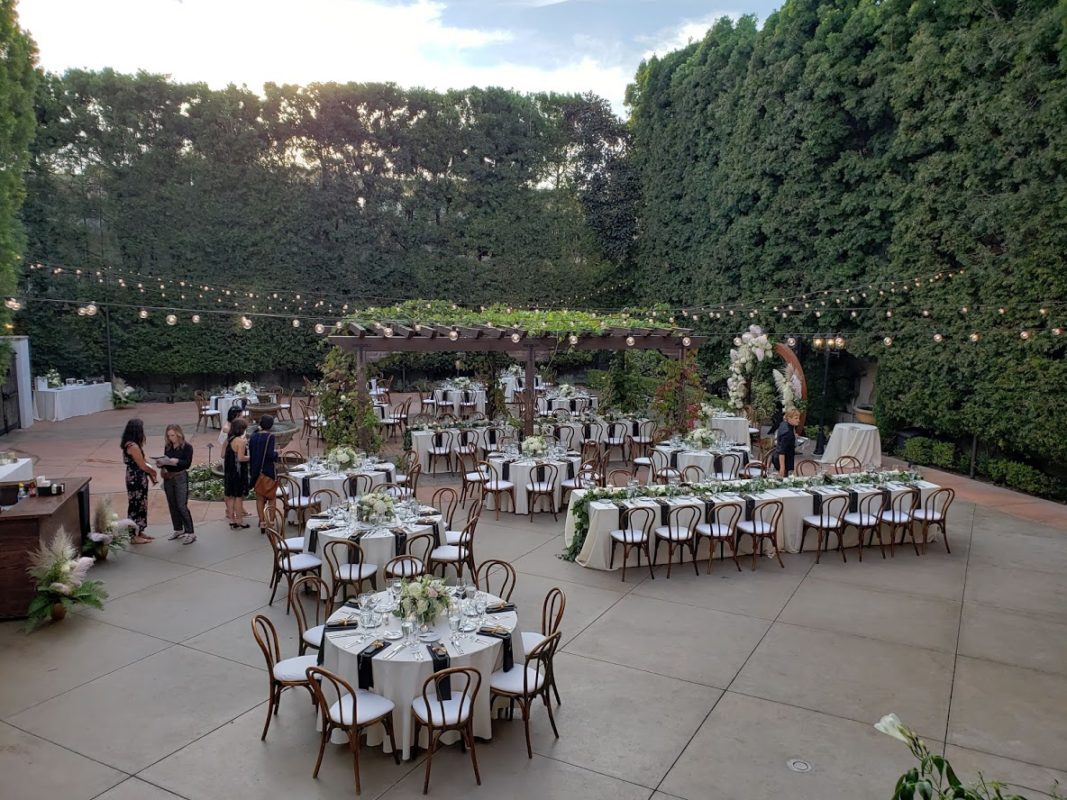 So next time you want to create a wow factor at your next event…step outside the box. If you have a vision do it and don't let anyone hold you back….it will definitely pay off!!
Don't forget your wow factor at your next event!!
Carrie
XOXO