Congrats! If you decorated your home for Halloween or fall then you just staged your own home! You staged it to look and feel like a theme or holiday, which is my fav thing to do! A perfect example is our feature pic from cowhidesinternational.com. Decluttered, defined and neutral…and the candles, lanterns, fireplace and lighting really bring the cozy factor!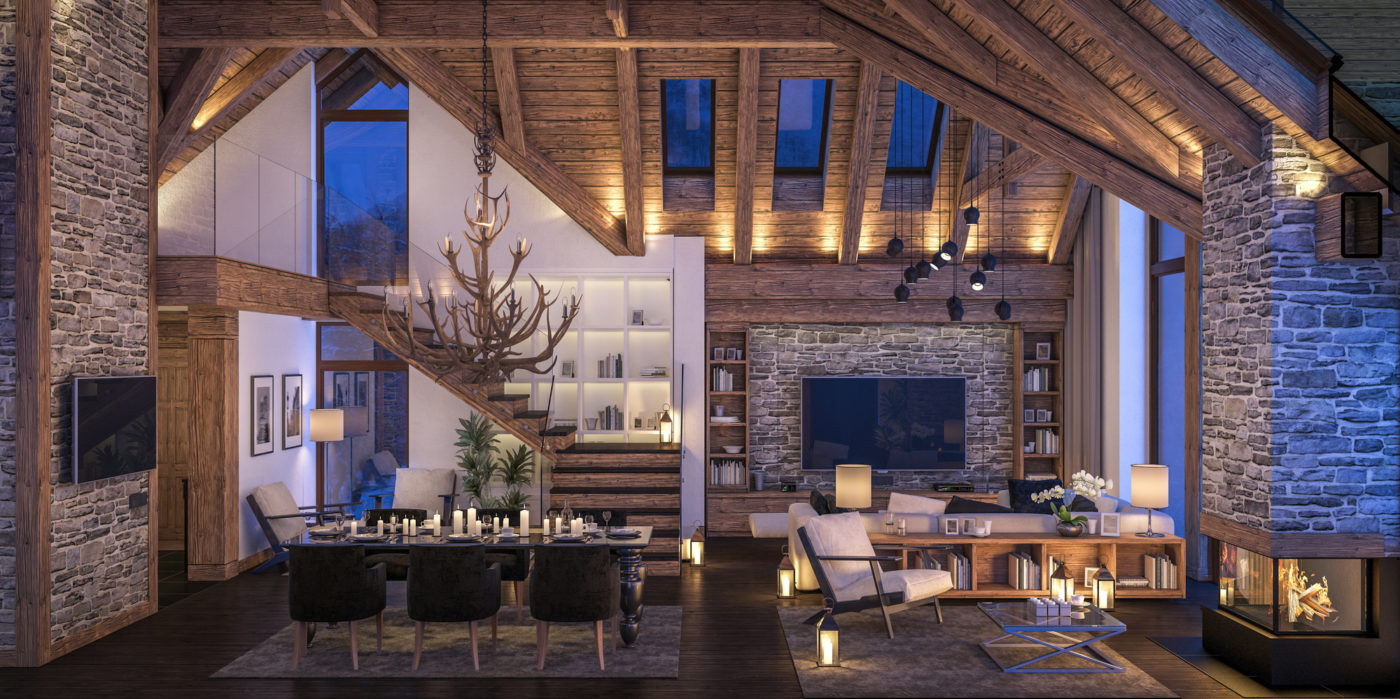 You probably even did a "vignette" which is a group of items that tells a story! See…you're not as design-challenged as you think…if your staging your home to sell then read on…
Staging is as easy as 1,2,3,4. Assuming you don't have a vacant home or are adding furniture (which we'll talk about later) it's easy to get your home ready for the photographers and the buyers that are about to emerge!!
HOME STAGING IS "STYLING" A PROPERTY FOR SALE
So swallow your pride and realize that your home may be a perfect fit for you but this is about making it perfect for EVERY prospective buyer! So…repeat after me…
"I want to sell my house quickly and for the most money I can" and I will not take it personal"!
So here we go…and #1 and #4 are the most important!
DECLUTTER – Either throw it away or pack it away…yes that means all your little treasures, even the cute valance you just bought that's blocking the view…everything…don't forget the exterior space.
LESS IS MORE SO OPEN IT UP
TAKE AWAY, TAKE AWAY, TAKE AWAY
DEFINE – Areas and rooms…don't just fill it up…a bedroom isn't storage space so don't cram everything in the closet because buyers will open those doors. A large space or great room should have multiple groupings not just furniture lined up on the wall to create the feeling of space; in fact it will create the opposite…
TELL A STORY
SHOW THEM WHAT THAT SPACE IS CAPABLE OF
NEUTRALIZE – Drapes, bedding, towels, linens should be neutral colors…you may like all your colors and patterns, but your future buyers may not…neutral color projects clean, crisp, new…a pop of color is OK…absolutely no personal items… and please double check your art, it may have meaning to you but may not to someone else…
NEUTRAL COLORS WILL OPEN UP A SPACE
COLORS, PATTERNS AND ART CAN DATE A HOME
PUNCH LIST – I saved my favorite for last! I can definitely do a mean punch list…just walk through your space and look at every nook and cranny…cleaning is a must!…look for worn, broken, chipped, scuffed, scratched, faded, and dated. This includes items that are not working or were repaired as a quick fix…no, duct tape is not acceptable…lol you'd be surprised…
IF BUYERS SEE ANYTHING WRONG, THEY START LOOKING FOR OTHER THINGS
THEN THEY THINK THEY NEED TO DISCOUNT THE PROPERTY
I do believe in the cozy factor but keep background music simple, be careful with fragrance, and keep it natural, many people are turned off by certain fragrances. Bonus points for lots of lighting…so light it up for pics or showings, and if you have a great view, that's your number one priority!…make sure NOTHING distracts from it…
So there you go…get your home ready, sell it fast and get top dollar!
If you have any questions, feel free to email me!!
Stay tuned for part 2 where we discuss; paint/flooring, vacant homes, adding furniture, your exterior.
Happy staging!!
Carrie
XOXO